Duvets and comforters can enhance your comfort and give you blissful nights in many ways. But which one offers a better sleeping experience? Well, many consumers interchange the two words when seeking comfortable bedding.
But are there any differences between duvets and comforters? The answer is yes. Duvets are quilted pieces of fabric filled with warm components and made for placement inside a cover. These covers provide protection and make duvets much warmer during chilly weather.
Comforters, on the other hand, are usually thicker and come in the form of quilted blankets that feature some sort of filling material to provide warmth. Comforters tend to be more attractive and require no cover for protection or warmth.
 Your circumstances and preferences will determine whether a duvet or comforter is better suited for you. 
Related: Best Weighted Blankets
Duvets vs Comforts: Which one to Choose?
Read the following considerations below to help you choose right.
Style
If having a stylish bedroom is non-negotiable, duvets are the obvious choice. They're more attractive and come in the most vibrant colors and design patterns.
And the fact that you can order many duvet covers at once makes it easy to engineer regular changes to your bed without paying an arm and a leg for it.
Price
Price plays an integral part in making any buying decision. If money is tight, you should choose the option that gives you the best bang for your buck.
While duvets may seem cheaper than comforters, you could end up spending more when you go down that route. This is because duvets require you to shell out on a few covers and these costs can add up quickly. 
Besides, bedding bundles that feature sheets, pillowcases, and Comforters can be significantly cheaper. This can save you bigger bucks compared to buying each item separately.
Thus, Comforters are a no-brainer when you're looking for the best value for your money.
Cleaning
Washing bedsheets can be a walk in the park compared to duvets and comforters. While both of them may be machine washable or require dry cleaning, duvets tend to be easier to wash.
In most cases, the duvets may be dry-cleaning only but their covers are almost always machine washable.
On the contrary, Comforters can be extremely bulky meaning you'll need a lot more effort to dry clean or even put them in your washer. More often, paying for professional dry cleaning or taking it to a laundromat may be the best option to get your comforters spotless again.
Consequently, if you want the easiest way out when it comes to cleaning, go for duvets.
Coziness
Looking for a bit of coziness in the middle of a cold night? Reaching for your duvet or comforter can be heavenly. Both of these options provide more warmth compared to standard bed sheets due to their fluffy nature.
But, we recommend comforters if you prefer more warmth during harsh weather. Regardless of the fluffiness of duvets, the fact that they can slip from their covers may be a deal-breaker for many of us. After all, nothing can be more frustrating than trying to fix a slipping duvet from its cover while you're sleepy in the middle of the night.
Also, you can always lay extra sheets on your comforter for more comfort when the weather gets extremely chilly.
Thus, comforters are your best bet if you want more warmth and stability.
Ease of Storage 
Comforters are easier to handle in storage. During the summer when you have less need for comforters, you can easily chuck them into your closets until the weather becomes colder. This is because they come in a single piece with no attachments to fall off.
Duvets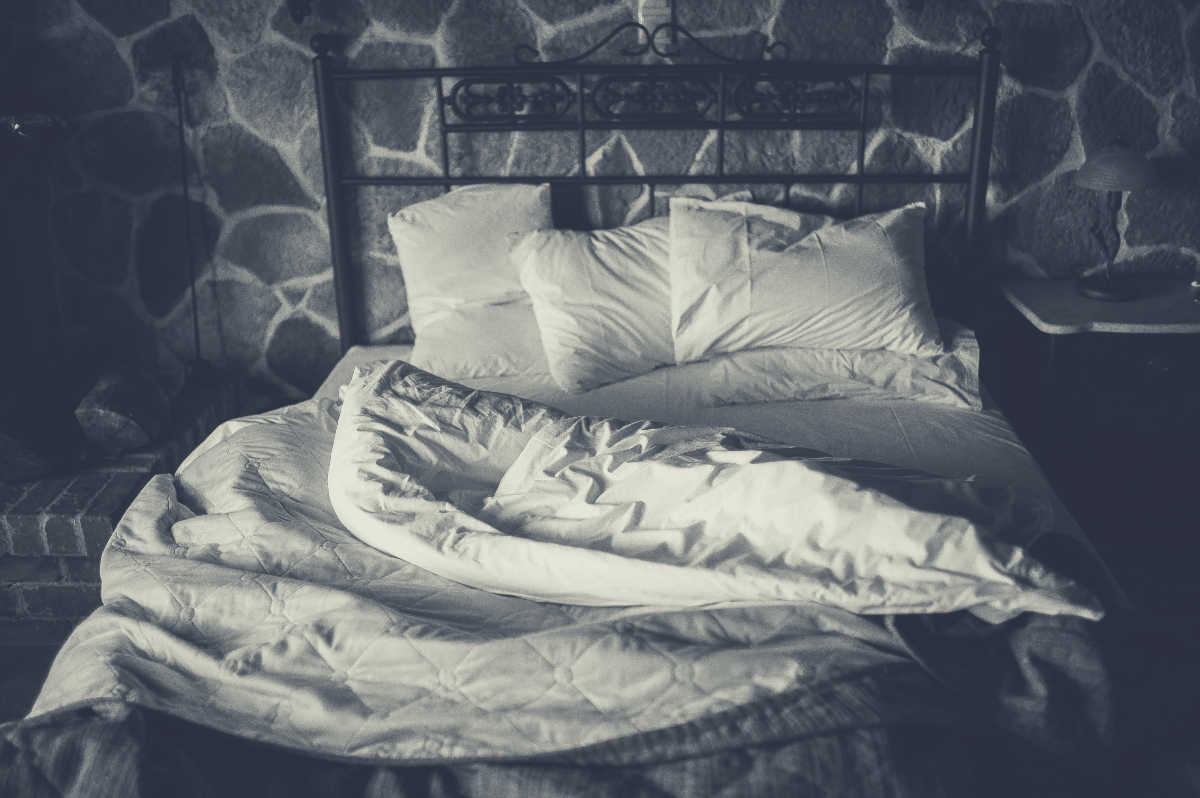 As stated above, duvets require placement inside a cover for protection just like pillowcases protect pillows from dead skin cells, body oils, dirt, grime, and grease. These covers seal the duvets in buttons, zippers, and ties.
During winter and other chilly times of the year, duvet covers can also come in handy for keeping you warm. The term Duvet pays tribute to the origins of this type of bedding, which is rural Europe.
It is a French word that translates as "Down" as in down feathers of geese and ducks which was the predominant material used back in the day.
Advantages of Duvets
There are several reasons why consumers order duvets instead of comforters and other alternative bedding. A few of these advantages include:
Cheap: Duvets are much more affordable compared to comforters. They're just bags of bedding with an insulating material meaning their price tags are relatively lower. A glance at Amazon and other retail sites shows duvets can be twice as cheap as comforters.
Flexible Style: If you prefer making constant changes to the looks of your bed, duvets can make that easier to achieve. You can get a few of these duvets with multiple covers to switch things up as and when you feel like.
Low Maintenance: Duvets may be the best option if you live an ultra-busy life. You can easily tuck them into their covers which protects them from dirt, unlike comforters. Thus, it takes a longer time for duvets to become dirty meaning you can save time and money from fewer laundromat visits.
No Top Sheet:  Duvets can be directly laid on your bed as it is easy to remove and wash just like a traditional bed sheet. This can eliminate the need for top sheets. which saves you money in the long run.
Color Options: There is a wide range of colors and design patterns when it comes to duvets. As such, they combine with their covers to improve the aesthetics of your bedroom.
Multiple Fabric Options: Duvets come in multiple fabrics including flannel, cotton, silk, and hybrids. This gives you the flexibility to choose the most suitable fabric for your needs.
The Linenspa All-Season Duvet Cover from Amazon has transformed my sleep ever since I bought it a month ago. It features b fill material that feels cozy on the skin and allows you to sleep across all seasons. Seriously, You should try it today.
Disadvantages
Duvets do not come without drawbacks compared to comforters. Here are a few of them to ponder over as you decide on which type of bedding to choose.
Hard to Switch Covers:

Thinking about switching your duvets from one cover to the other? It might be more difficult than you think. It is at least a 2-person job if you want to do it quicker with less stress.

Slippage from the Covers:

Many manufacturers design duvet covers with ties, zippers, and buttons. Yet, these duvets tend to slip much quicker during usage. Unfortunately, re-securing them in their covers may require a lot of effort.

Extra Cover Costs:

While some duvets ship with covers, they usually ship independently meaning you're forced to spend extra on duvet covers. These costs can add up quickly especially if you decide to order multiple covers at a go.
Comforters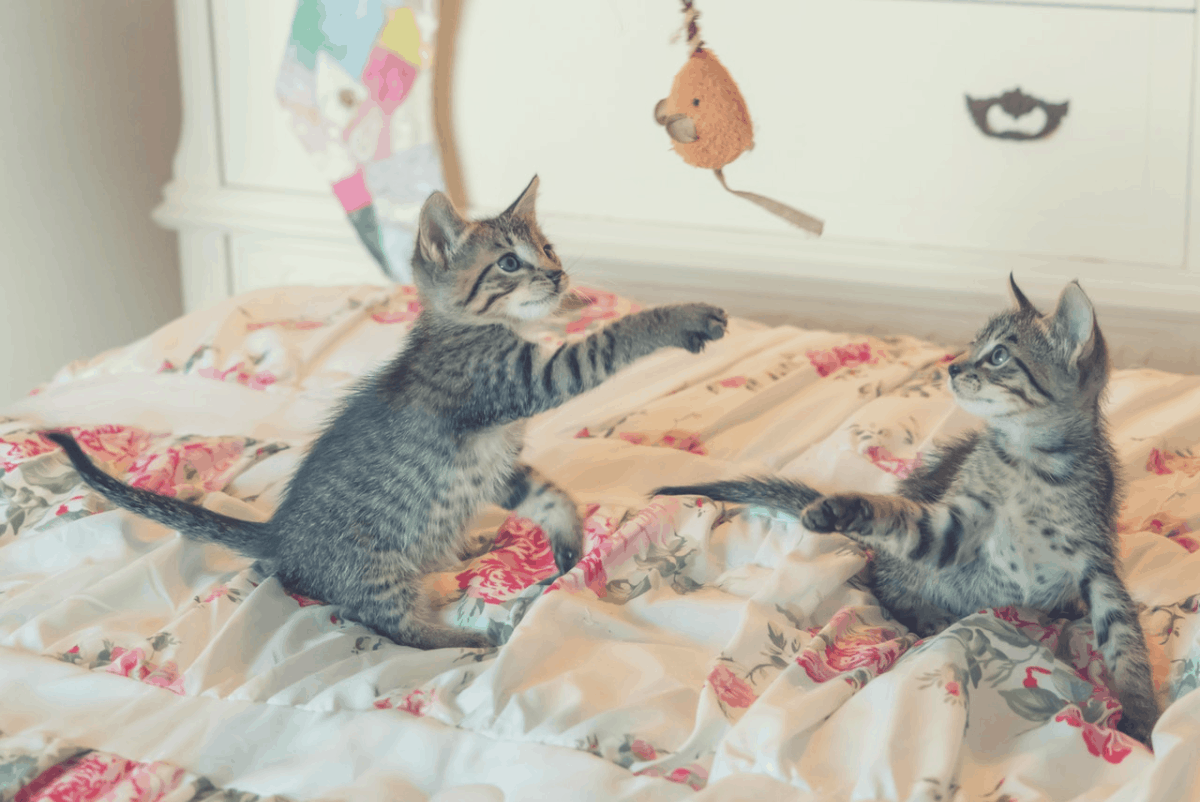 Comforters are blankets filled with down feathers, synthetic fabrics, or some sort of material. They're purely American, unlike duvets.
The filling material is typically stitched into the blanket to give a fluffy feeling. Comforters are easier to use due to the absence of covers that can slip as you toss and turn during the night. Hence, they can be perfect for use on top of your bed and require no protection from covers.
The good news is that comforters are easy to clean. Just throw them into your washing machine when they become dirty and you're good to go.
Many bedding sets feature bundles of comforters, sheets, and pillowcases. Remember, such bundles come in different sizes, shapes, colors, and designs. This means you can be spoiled for choice during shopping.
Advantages of Comforters
It is no coincidence that Comforters are so popular. They offer multiple benefits which can make them an important player in your sleeping environment. Shall we take a look at a few of the reasons why you should consider getting one?
Ease of Use: Comforters are easy to use fresh out of the box. You can simply lay them on your mattress to serve as top sheets or wrap them around your body to provide warmth throughout the night.
Bedding Bundles: The majority of

comforters come bundled up with a few sheets and pillowcases. This can give you a one-stop bedding solution.  We recommend choosing one of these bundles as they can be a huge money saver compared to ordering sheets and pillowcases separately.

Several options:

Shopping for comforters gives you the freedom to choose from a wide range of colors and fabrics. This means there's no limit to how attractive you can make your beds.
The Utopia Bedding Comforter is the number one rated model on Amazon right now. With over 17000 positive reviews and counting, you should check it out. It is affordable and feels amazingly comfortable, according to my girlfriend who got it as a present from me last week.
Disadvantages
Like virtually every item in the world, duvets do not come without a few negatives. Let's take a look at some of the drawbacks of choosing comforters over duvets.
Expensive:

Comforters can be relatively more expensive compared to duvets. This is especially true when you buy them as standalone items instead of bundles. On average, comforters can be twice as expensive as duvets.

Less flexible:

Comforters are not easy to chop and change like duvets. Their expensive price tags can hinder the ability to order many of them at a go. If you like mixing things up in your bed regularly, comforters may not be for you.

Flatten over time:

The stuffing material in comforters typically flatten over time, making it necessary that you order a new one.

Hard to wash: The majority of comforters are machine washable. But squeezing them into your washer at home can be a daunting task due to their heavy nature. You might be forced to take them to a laundromat which can be expensive depending on the city you live in.
Conclusion
There you go! Here are the differences between duvets and comforters. Always remember that there is no universal option that is right for everyone. Often, your personal preferences, budget, and other circumstances will determine which one suits you best.
Happy shopping!