What does Casper, Simba, Aviya, and Nectar mattresses all have in common? They offer 100-night free trials. If you've watched any of their ads on TV or the Web then it is only fair to wonder how these trials work in the first place. 
So how do mattress trials work? Well, several mattress-in-a-box companies allow consumers to sleep on their products for up to 100 days before deciding whether to keep them or not. If a consumer concludes that a particular model may not suit his or her needs within that time frame, he or she can return the mattress for a full refund.
But why do mattress brands allow this practice in the first place?
Why 100 Nights Trial?
Everyone who's ever slept on a brand new mattress can testify that it usually takes some time to get used to it. Mattresses need time to break into just like brand new shoes or your favorite pair of jeans.
In the past, mattress showrooms allowed customers to have a feel of models that caught their eyes by spending 15 minutes lying down on it. However, 15 minutes is nothing when you're desperate to find out whether a particular model can be a good fit, especially in the long run.
In their bid to give consumers the complete freedom to make the right choices, web mattress companies are offering these in-home free trials to entice potential customers.
The truth is, you need about a month (possibly 2) to decide whether a particular mattress is a keeper or not. Essentially,  a 100-night free trial should give you enough time to make the right choice.
Additionally, a longer free trial also offers advantages for the mattress brands and online retailers themselves. Since consumers get ample time to test out their purchases, this reduces the spate of product returns. 
Remember, there's no active market for used mattresses. Thus, in the event of consumer product returns, brands are forced to either recycle those mattresses or donate them to charity.
The good news is that lengthy sleep trial enables consumers to test out mattresses thoroughly to determine whether they fit their needs. Since this also reduces the rate of returns, it can be a win-win situation for all parties.
Minimum Sleep Trial
In spite of the long trials Web mattress companies are now offering for their products, it is not uncommon for consumers to panic-return their purchases. Some people decide to seek a return within the first few nights after sleeping on brand new mattresses they've ordered.
But this can be a woefully inadequate time to judge the performance or comfort of a mattress. As a result, some brands are enforcing minimum sleep trial periods. 
For instance, Novosbed has a minimum sleep trial of 30 days. This means you cannot ask for a return until you have slept on your brand new mattress for at least a month.
The brand believes that should be enough time to get a fairly good idea of what the new mattress has to offer for your sleep.
Other brands are following suit with minimum sleep trials and many experts believe the practice will become more widespread soon.
365-Night Trials
If you thought the standard 100-night free trials were unbeatable, you've got another think coming. Did you know that some brands offer 365-night free trials for their mattresses? Yes, you heard that right- 365 nights!
Mattress makers such as Nectar, Dreamcloud, Brentwood Home, and Awara offer these incredible trial periods for consumers to test out their products. Can you imagine getting to sleep on a mattress for up to a year before deciding whether it is worth paying for?
These brands are certainly blowing their rivals out of the water with the length of free trials they offer.
Have you checked out the Puffy Lux Mattress Hybrid? It is the best mattress on the market right now and comes with a 101-night free trial.
Free Comfort Kits
So what happens after the minimum sleep trial expires and you're still uncomfortable with the mattress? The majority of brands allow you to return it right away. But a few have adopted a process of shipping free comfort kits to consumers.
For instance, if your new mattress is still too firm for your liking, the brand in question will be happy to ship a comfort kit that can soften your mattress.
In many cases, consumers become happy with the addition of the comfort kit and decide to keep the mattress. 
As long as your 100-day free trial is still valid, you can always return the mattress even after receiving the free comfort kit if you still do not like how it feels.
Again Novosbed is an example of brands that offer free comfort kits.
The Return Process
If you've spent a fairly good amount of time on a mattress and it still falls short then it is time to return it. Different brands have different returns procedures but they generally fall under the same guidelines.
The first step is to contact the mattress brand and inform them of your decision to return the product. You can either call the customer service department or send an email.

Be sure to supply any relevant information for the order including your home address, date of purchase, order references, copies of receipts, and credit card details.

The brand will reach out to seek any outstanding details and also try to work out a solution including replacing your mattress with another model.

If you're unable to come to an understanding, they'll arrange with you on how to package the mattress for shipping as well as the pickup date and time.

Once they pick up the package, they'll inform you of any outstanding issues including refunding the charged amount to your credit card.

Any pre-arranged financial agreements will be deducted to your accounts as stipulated. For instance, if you agreed to pay shipping fees in the event of a return then this will be deducted from the amount refunded to your credit card.
How to Get the Best Out of Mattress Trials
Whatever the length of your trial period, there are important hacks to ensure you make the right decision at the end of the day. Shall we take a look at some of the top tips to guarantee maximum benefits during the free trial period?
1. Timing 
Timing is everything when it comes to mattress free trials. Sure, the majority of these brands are happy to offer lengthy periods for you to test out their models.
But you flout these periods at your own risk. A 100-night free trial means just that- 100 nights and not 101 nights.
Therefore, keep the timing in mind and make your final decision before the trial expiry date. If you decide to return it, try to notify the manufacturer of your intentions at least 2 weeks before the trial expires. This will give both parties more than enough time to arrange a pickup.
2. Free Shipping
It is easy to get blind-sided by the length of the free trial. This can distract you from reading the fine print that contains a particular brand's return policy. After deciding to return the mattress, the manufacturer reminds you of the shipping fee only for you to go through the fine print and realize that you did sign up to pay the cost of shipping.
While many brands charge $100 as pick up fees for returned mattresses, several others do it at absolutely no cost.
Thus, choosing a brand that offers free pickups for returns should be your ultimate aim during shopping. This should allow you the freedom to discard any mattress without the fear of taking a financial hit.
3. 100 Percent Refund
In our opinion, there's no point ordering a mattress from a brand that only offers exchanges instead of free returns. After all, the mattress models released by specific brands are usually similar with the only difference being the model names they give for them.
Thus, if a particular model from one brand ends up being uncomfortable then there's a higher probability that the replacement mattress will give similar results.
Make sure to order only from brands that offer 100% no-questions-asked refunds.
That should give you the freedom to shop for the right mattress from any brand you prefer.
4. Free Removal of Your Old Mattress
Getting a new mattress can be an exciting time in your life. However, finding a new home for your old mattress could be the exact opposite. With the Red Cross and other charities now rejecting mattress donations, it can be hard to get rid of your worn-out mattress.
This can be an even bigger problem if you live in a small apartment with minimal space. The good news is that some mattress brands do not only provide free shipping and returns but will also be happy to pick up your worn-out mattress after delivering your order.
5. Read the Terms and Conditions Thoroughly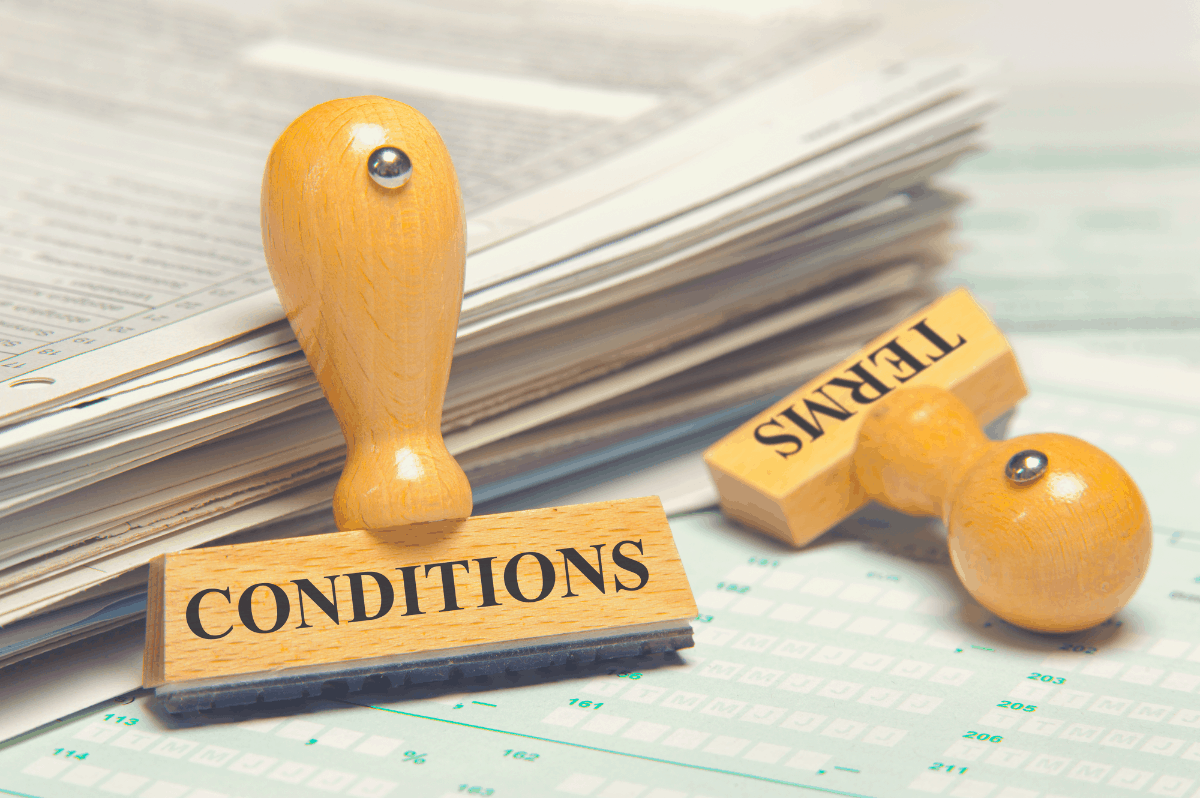 This may sound like a cliche but it is critical to read the terms and conditions thoroughly before hitting the order button on any new product.
It is even more so for a mattress which can be a sizable investment running into hundreds or even thousands of dollars.
Don't let the long sleep trials fool you. Some manufacturers make impossible demands when you decide to pursue returns so beware of them.
Reading the terms and conditions fine print can help you identify those brands. Also, check out the details of warranties, refunds, and return policies.
What Happens to the Returned Mattresses?
Naturally, some consumers return their mattresses during the trial period. After all, that is the purpose of a free trial in the first place right?
However, one might wonder what happens to these returned mattresses since many brands state on their websites that they never resell them.
Well, the truth is many states have laws against reselling personal items such as mattresses. Here are some of the most popular ways manufacturers rely on to dispose of returned mattresses.
Charity donations 
Rebuilding and reselling
Recycling
Craigslist
Conclusion
Here's everything you need to know about how mattress trials work. Always read all the terms and conditions that come with each trial. Also, follow the other steps outlined above before ordering a particular brand. You can expect great results in your quest to find the right mattress for your needs.