Are you moving to a new apartment or home? If yes, packing your mattress to the new destination is probably one of the biggest issues on the mind. Those who live in one-bedroom apartments may forgo the idea of compressing and just squeeze the whole mattress into a U-haul Truck.
However, this may not be an option for full-family residences with multiple mattresses for each bedroom. Compression can be a great way to make space to accommodate important possessions without spending extra on moving trucks.
How to Compress A Memory Foam Mattress 
Here are step by step instructions on how to compress a foam mattress!
1. Strip Down The Mattress 
The first step to getting a mattress ready for compression is to strip it down. This means getting rid of all pillows, sheets, comforters, and other bedding. Once the mattress becomes completely bare, you're good to go.
2. Slide The Mattress Into The Bag
Sliding your memory foam mattress into the storage bag is the next step. This is one of the steps where you could use an extra pair of hands or two, especially for bigger and heavier mattresses. Once the mattress is completely in the bag, zip it tight and wrap a few layers of duct tape on the seal to give it an extra layer of security.
The sealed mattress should then be taken from the bed to the bedroom floor.
3. Connect a Vacuum Bag Valve
Connect the hose from your vacuum cleaner to the valve, reinforcing the connection with extra layers of duct tape. Switch on the vacuum cleaner and patiently witness magic as the mattress bag and mattress itself compress right in front of your eyes.
To speed up the compression process, applying extra pressure to the surface of the mattress by walking up and down or lying down on it with a partner if possible can be a smart idea.
4. Time to Roll Up The Mattress 
Once the mattress is completely flat, you can begin rolling it up from the top to the bottom or vice versa. The roll-up process should be as slow as possible while the vacuum should remain turned on to suck out any remaining bits of air.
This can ensure maximum compression of the foam mattress.
5. Strap It 
Strapping the flattened mattress is another important part of the process. Just tie one ratchet strap at each end of the mattress and another one or two straps in the middle for queen and king size models.
Don't forget to insulate the mattress bag to prevent the straps from tearing into it. Also, keep the compressed mattress in a horizontal position at all times until you're ready to decompress it.
6. Box It
The final step is to place the flat mattress into a small box and wrap duct tape around it to ensure it is securely sealed. The box should offer protection for the compressed mattress during transit. The box will protect it from excessive pressure from other household items it may come into contact with.
Boxing the mattress can also make it easier to carry during transportation while offering protection from potential stains.
Critical Supplies Required For The Job
Compressing a memory foam mattress can be compared to going to war. This is why arming yourself with the necessary supplies can increase the chances of success. The most important items required for a successful job include:
Plastic mattress bag
3-4 Ratchet straps 
Vacuum seal bag 
Duct Tape 
Small box 
Vacuum cleaner 
A pair of extra hands (if available)
1. Plastic Mattress Bag
These bags are readily available in supermarkets and small convenience stores as well as storage facilities and online. Despite how critical they can be to the compression process, you can find one for just a couple of dollars.
The best plastic bags for mattress compression should have the following properties to increase the chances of success:
Durable and recyclable plastic material 
Sealable 
Buy the correct size for your mattress (for instance, choose a king-size bag for a king-size mattress)
2. Ratchet Straps 
Ratchet straps can be tied around rolled-up mattresses as a form of security to prevent it from expansion after compression. These straps can also give movers something to hold onto during the transportation process.
Unfortunately, there's always a risk of the straps cutting into the plastic mattress bag and disintegrating it during transportation as the straps are tightened. This is one of the reasons why getting a durable plastic mattress bag is so important.
Placing a fabric between the ratchet straps and the plastic bag can provide the needed insulation to protect the bag from the straps.
3. Vacuum Seal Bag
A small vacuum seal bag can come in handy during the compression process. Just attach the valve to the plastic mattress bag and you're good to go. This is why making sure that the valve fits with the vacuum cleaner of choice is critical.
Additionally, vacuum bags can also come in handy for packing bedding, clothes, and other personal effects to make the moving easier.
4. Duct Tape
Duct tape can make wrapping of the foam mattress easier but the type you choose may be the difference between a successful compression job or otherwise. Choosing a sticky tape that can reinforce the mattress bag's seams may also be important.
This can prevent leakages and tears which may unravel the whole compression process. Extremely heavy-duty tapes should be avoided as they can make unwrapping the mattress next to impossible.
5. Small Box
A small box can offer an extra layer of protection for the mattress during transportation. There's always a risk of getting the box size wrong which is why we advise rolling up and compressing the mattress before shopping for boxes.
This can help you decide the right box dimensions to order.
6. Vacuum Cleaner 
A vacuum cleaner can help suck out air from the mattress to reduce its size for easy rolling up. Any standard model should be able to do the job swiftly so no pressure if you already own one.
The Shark Navigator Lift-Away Professional Vacuum Cleaner is the top-rated model on Amazon right now. With over 13,000 positive reviews (and counting), it is a must-have for anyone who needs a smart and reliable model that offers world-class performance.
7. A Pair of Extra Hands
Rolling up a mattress for transportation can be done by one person in most cases. However, an extra pair of hands can make the process quicker and easier. If you live with a partner or teenage children, consider enlisting their help.
Benefits of Compressing A Memory Foam Mattress
There are real benefits to temporarily shrinking the size of a memory foam mattress for transportation purposes. Here are a few reasons why consumers prefer shrinking their mattresses.
Portability 
Have you tried to carry a 12-inch queen or king size mattress alone? Unless you're a dedicated powerlifter who does 100s of pounds of weight, it can be next to impossible. The truth is larger and thicker mattresses typically require at least 2 people to carry them.
This might not be a problem for a family of 2 or more adults moving to a new place. However, if you live alone or with young children then you can expect little to no help when making moving preparations.
Compressing your memory foam mattress can make it portable enough to carry alone upon arrival at the new apartment or house.
Cost-Savings On Moving Trucks 
Moving to a new place can be a costly period in life. From shelling out on a mortgage down payment or rent to redecorating the new home and spending cash on other essential items, anyone can feel the pinch of such a stretched budget.
Every dollar saved can go a long way and this is why most people rent the smallest truck possible to transport their belongings. Moving companies usually charge different rates for different truck sizes. The cost differences between 2 close truck sizes can run into several hundreds of dollars.
Thus, compressing a memory foam mattress can help you save space to rent the smallest truck possible. This can be a fairly easy move to save some cash.
Why Foam Mattresses Are Easy To Compress
Have you ever ordered a mattress in a box? If yes, you may have witnessed mattress brands shrinking even the largest and heaviest models into small boxes that can be single-handedly carried by even teens.
This is possible thanks to the use of advanced vacuum compression machines as well as the flexibility and soft contouring properties of polyurethane foams. These are the same qualities that promote comfort for sleepers by conforming to their unique body contours to ensure minimal pressure point relief in the mornings.
Unfortunately, the same cannot be said for hybrids and innerspring models due to the integration of coiled springs. Compressing a hybrid or innerspring can cause significant damage to the coils and in most cases, sleeping on it afterward may be impossible.
Therefore, you may be forced to recycle such mattresses prematurely.
Risks Associated With Compressing a Memory Foam Mattress
Compressing a memory foam mattress may not be all rosy as the practice can expose your favorite model to risks including:
1. Sagging 
A previously compressed memory foam mattress can develop several dips and valleys by the time it expands back to full size. This is especially common in situations where the consumer leaves the mattress compressed for several days or weeks before freeing it up to expand fully.
Consumers may be forced to shell out on a mattress pad to cover the uneven areas or splash the cash on a new model altogether to improve the sleeping experience. This can defeat the purpose of compressing the original mattress in the first place especially if it was meant to save money.
Have you read the article we wrote on How to Prevent and Fix Mattress Sagging? Click the link to check out some sneaky techniques.
2. Voids The Warranty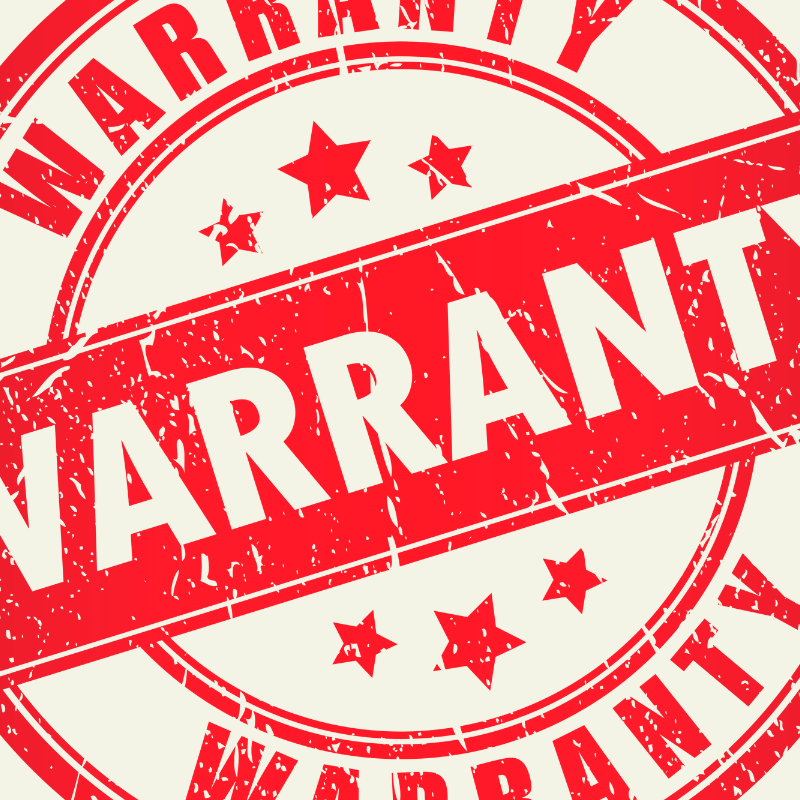 Any attempt to compress a memory foam mattress can automatically void the warranty and this is why a lot of thought has to go into that decision. Regardless of the reason for compression, no manufacturer will offer a replacement or refund should anything go wrong after folding a mattress.
Reading the mattress maker's warranty terms and conditions can be a great idea to uncover this fact. But even if the fine print does not explicitly mention compressing, it is safe to assume that any prevailing warranty on the mattress will be completely voided.
If you're thinking of returning a memory foam mattress for a refund or replacement, it might be a good idea to do that before moving.
3. Permanently Shrunk Mattress
A memory foam mattress might not be able to expand fully to its original size after transportation. Sure, you may have witnessed many mattress-in-a-box models expanding fully after shipment by the manufacturer.
However, mattress makers utilize complex machines that ensure minimal size loss after compression. Since the average consumer does not have access to such machines, the risk of a permanently shrunk mattress can be high after DIY compression.
For instance, a 10-inch King Size model can end up being a 9-inch by the time it is decompressed after arriving in the new place.
When Taking Your Mattress to A New Apartment Makes Sense
The main motive for compressing a memory foam mattress is to save space for easy transportation to a new home. But is the hassle even worth it when you can just order a brand new mattress for the new place instead?
Here are a couple of situations where taking the old mattress to a new place can make a lot of sense.
Money is Tight: The cost of a new mattress may run into several hundred or even thousands of dollars. It is no secret that moving into a new place can be expensive and sometimes, splashing out on a brand new model may not be viable. Hence, compressing your old mattress for the move can make a lot of sense. Perhaps you can order a new one when your financial situation improves in the future.
Fairly New Mattress: The average lifespan of a mattress is 7 years. If your current one has been in use for less than 4 years and looks fairly new with no signs of indentations, taking it to the new apartment may be a smart move. It could be less stressful compared to going through hours of online reviews. You do also avoid moving from one showroom to the other to find the right mattress.
Brand Name Mattress: Do you own a Tempurpedic or another brand name mattress with a price tag running into thousands of dollars? Ditching it just because you're changing homes may not be realistic. Compressing the mattress for the new place could be the logical thing to do especially if it is in peak physical condition.
Special Functionality Mattress: Owners of special functionality mattresses such as organic or low air loss models may have no option but to take it along to the new place. These models may offer special properties such as the ability to repel allergens and toxic chemicals as well as the prevention of bedsores among the bedridden.
Sentimental Value: Did your current mattress come as a gift from someone special or hold any sentimental value? If yes, you may have to think of ways to compress it for easy transportation to the new apartment.
Alternative Way To Move a Memory Foam Mattress Without Compression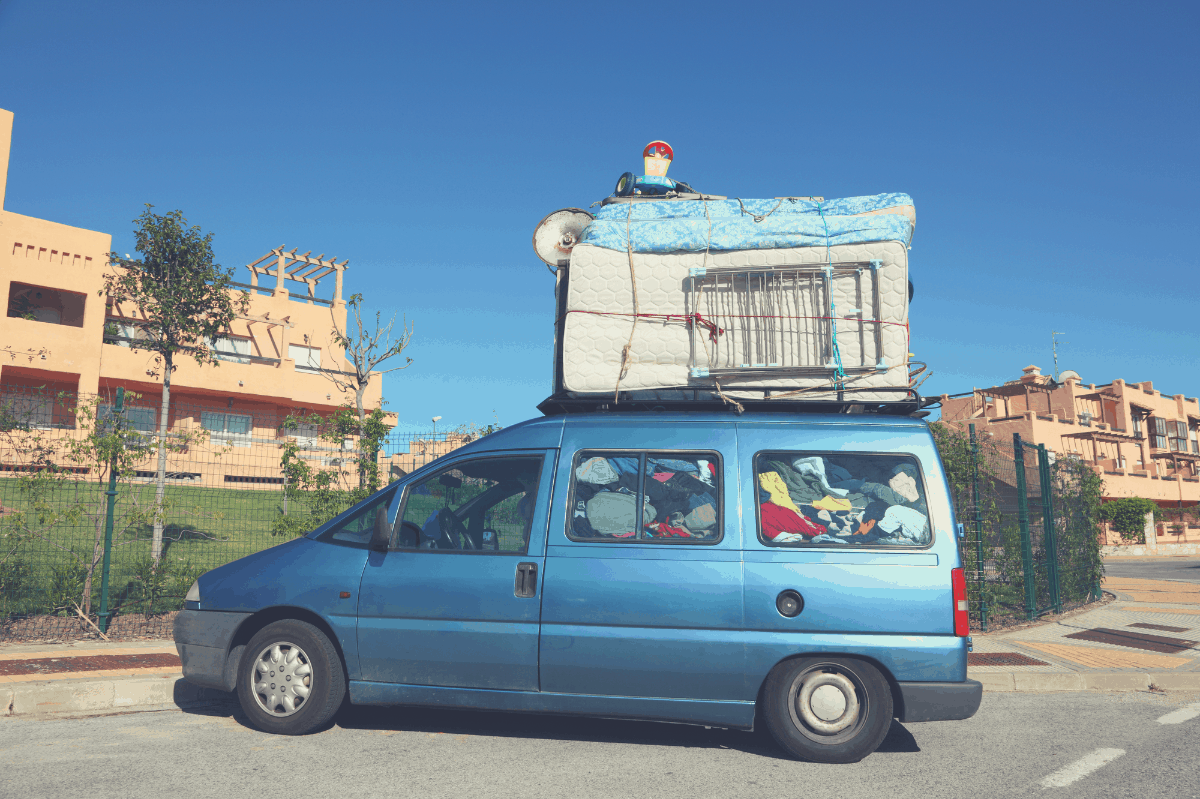 If you've decided that your memory foam mattress is too precious to compress, all is not lost. You can still transport it conveniently when moving to a new place by ordering a heavy-duty mattress travel bag with handles.
These bags are manufactured from durable plastic to guarantee superior protection for mattresses during transit. They're typically waterproof and dust-proof – 2 properties that can optimize the physical condition of the mattress.
Besides, the bags can be securely used without violating the terms of the manufacturer's warranty. The only catch may be to hire a moving truck with enough space to accommodate the full size of the mattress.
Conclusion
Congratulations on reading this comprehensive guide on how to compress a memory foam mattress. The steps outlined above are guaranteed to offer success as long as you follow the instructions to the core.
Remember, getting an extra pair of hands can be helpful during the foam mattress compression process but it may not be required.