Have you recently received the brand new mattress you ordered? You probably cannot wait to start lying down and experiencing all the positive reviews other consumers couldn't stop raving about. Finally, the promise of deep sleep and better mornings looks like a reality.
However, the excitement can be short-lived when you suddenly remember that you're yet to dispose of the old mattress.
Where and how to donate an old mattress is one of the most common problems we face as soon as a new one arrives in our homes. Some consumers can become so desperate that they may leave their old models by the dumpster but we'll not follow suit. 
This is because there are better ways to get rid of these mammoth sleeping surfaces besides abandoning them in unfavorable places.
Where Can You Donate an Old Mattress?
One of our first instincts when looking for a way to donate an old mattress is to head onto Google and conduct a search. Unfortunately, finding an organization that takes in used mattresses is getting harder by the day.
After detailed research, here are popular charities that receive old mattress donations right now:
1. Habitat for Humanity
Habitat for Humanity is one of the most popular organizations that help the less fortunate with low-income homes. Often, they furnish these homes with furniture such as beds and mattresses upon completion.
If you live near a local Habitat for Humanity branch, they can be a great destination for your old mattress. The Habitat for Humanity ReStore program accepts old mattresses and other home improvement items and resells them to the general population at a fraction of the cost.
The organization then uses the funds generated from these sales and other sources to improve the lives of the homeless and economically disadvantaged in society.
Donating mattresses or other personal items to this organization is easy. Just log onto their website and input your zip code. You'll get a list of all the ReStores close to where you live.
You can then make contact to let them know of the items you have to donate and arrange a pickup.
2. Goodwill
Goodwill mattress donations are popular across the United States. This Not-For-Profit organization offers free skills-building for people to find jobs and thrive in newfound careers. Goodwill accepts mattresses, bed frames, and other large pieces of furniture from consumers.
These items are stocked in the organization's network of retail stores for sale to the public or recycling. The revenues generated are then invested in training people to develop valuable skills that can help launch and advance their careers.
Fortunately, Goodwill has branches all over the United States. If you're struggling to find a branch near you, just go to the Goodwill online Locator and type in your Zipcode. A list of the closest local branches will pop up so you can get in touch to arrange a donation.
3. Furniture Banks Association of America Mattress Donations
Furniture Banks believe that everyone regardless of personal and economic circumstances deserves to have basic furniture. As part of its mission to end "Furniture Poverty", the organization accepts mattress donations.
Furniture Bank touts itself for handing over donated used furniture to the right people in as quickly as 72 hours. If you're feeling generous, get in touch with your local branch and drop off used mattresses, bed frames, nightstands, and other available items.
If delivering yourself is not an option, you can also hire their team to pick up your donations for a fee.
4. Donation Town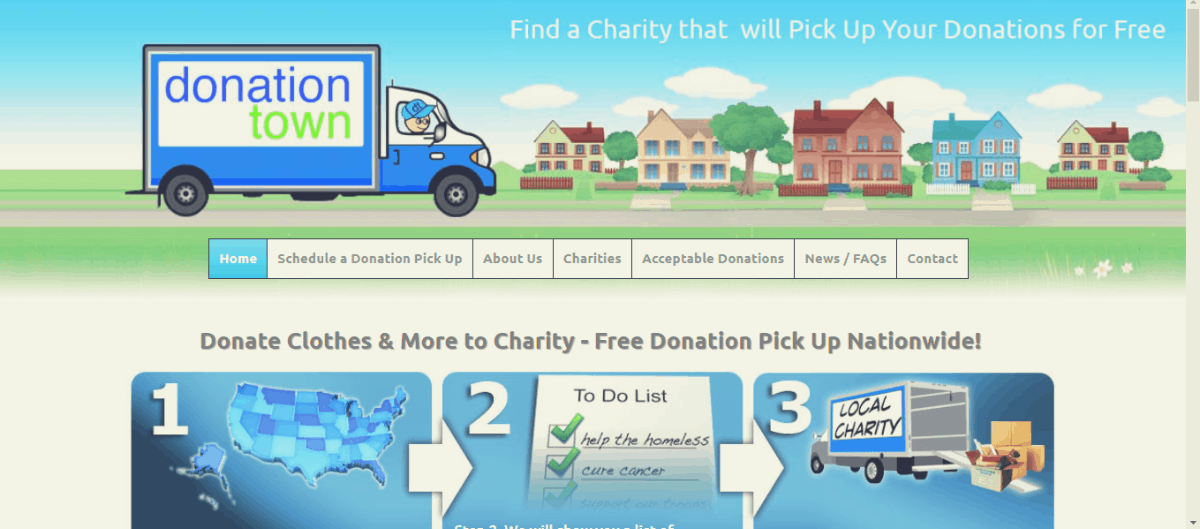 This is one of the most reliable organizations for donating your old mattress. Donation Town works by helping consumers find charities in their locality that accept mattresses and other used furniture.
The process is transparent with Donation Town keeping you in the loop every step of the way. Also, you get to choose which Not-for-Profit your items go to.
Remember, the majority of these charities donate your mattress to the homeless and women's shelters. Others sell them to fund their activities aimed at improving the lives of the underprivileged.
The Donation Town mattress donations process is fairly simple. All you have to do is to visit their website and enter your Zip code. A list of local charities that accept donations will pop up. You can then choose your favorite one and arrange a time and place for the pickup of your mattress.
5. AMVETS
The American Veterans National Services Association can be your go-to place for mattress donations. The organization aims to provide dignity and comfort for the servicemen and women who have risked their lives to serve their country.
AMVETS happily accepts slightly used mattresses and box springs which are in great condition. According to the list of needed items section, mattresses should be clean and feature no tears.
As long as your old mattress meets this basic requirement, you can notify AMVETS of your donation intentions.
The organization will arrange a free pickup of your items at a time and place convenient for you. Also, AMVETS has a list of donation stations across many localities where you can easily drop off your second-hand mattress.
6. Craigslist or Facebook
Are you struggling to find a local charity that accepts mattress donations? You can take matters into your own hands by placing an ad on Craigslist.
The popular online classifieds site has a section labeled as "Free" where you can list your old mattress. There's a good chance that somebody in need will make contact and arrange to pick it up from your location.
Besides, there are many Facebook Groups where you can list your old mattress as a freebie. The lucky new owner will most likely be happy to pick it up.
How do you Prepare Your Old Mattress for Donations?
So you've decided to donate your mattress and have an idea of where to send it. The next step is to set up your mattress so your donation is accepted. Here are a few steps to take to ensure the end-user gets maximum benefits from the donation.
Vacuum Clean the mattress 
Dry it out in the open or allow direct sunlight into your bedroom
Spray with air fresheners to remove any stale odors
Factors to Consider Before Donating Your Mattress
Donating your old mattress to charity may be a good deed that can be lifesaving for someone in need. This is why many folks have no qualms about doing it. That being said, there are factors to consider if you want to successfully hand over your old mattress to an organization that works with the less fortunate in life.
A few of these factors include:
Physical Condition 
Before you attempt to hand over your old mattress to someone else, take a good look at the current condition. Then put yourself in the shoes of other third parties and decide if you'd be willing to take a mattress in such a state even as a freebie.
If your mattress is in a bad shape then your chances of a successful donation can be next to zero. For instance, old, worn-out models with springs poking out or sagging spots are likely to be rejected by charities.
Additionally, bed-bug infested models are a big no-no for organizations that accept old mattresses such as the Donation Town.
The most suitable mattresses for donations are fairly new models with no obvious stains, bed bug or dust mite infestations, and no sagging areas as well.
Have you read the article we wrote on how to deep-clean a dirty and smelly mattress? Click here for the exact steps to breathe a new lease of life into your old mattress.
Location 
Another important consideration is your current location. You should know that many of these charities arrange to pick up old mattresses from the homes of consumers. With others, you may have to haul the mattress yourself to designated locations.
The good news is that there are many charities and homeless shelters present in big cities. If you live near branches of these organizations then the pick-up process can be quite straightforward.
But what if you live in a remote island or small town where there are no mattress donations-accepting charities in proximity? Well, you may have to drive tens of miles to the nearest charity with the mattress if you own a truck or SUV and can afford to take the trip.
Another option may be to look for an alternative mattress disposal method such as taking it to the closest recycling plant.
Size and Dimensions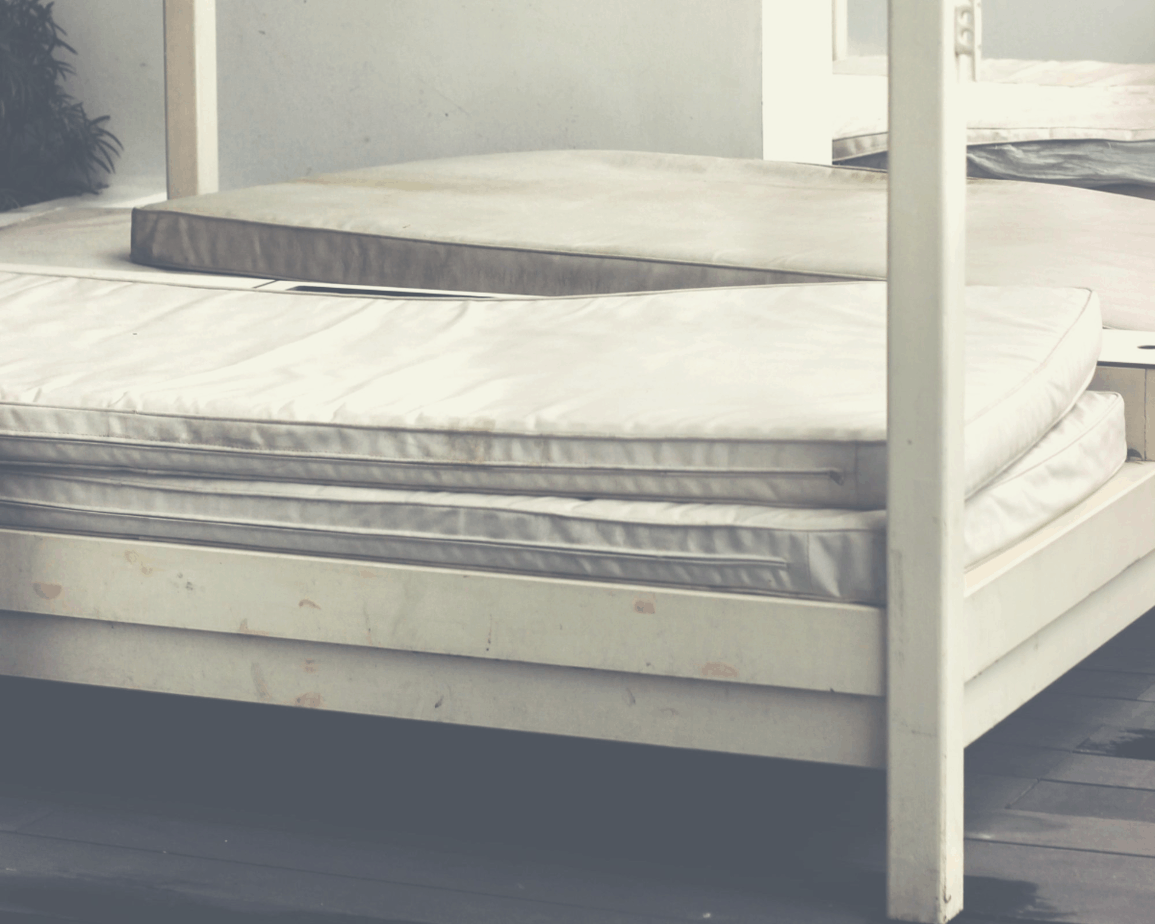 The majority of charities that accept mattress donations have no size restrictions. This means you should have no problems getting them to pick up your old mattress as long as the current condition is good.
Still, giving them details such as the size and dimensions in advance is always a good idea. You wouldn't want to drive all the way to deliver your mattress only to be told that the dimensions are unacceptable, would you?
Popular Charities that Do Not Accept Mattress Donations
You might think that every charity would be grateful to receive your slightly used mattress but that may not always be the case. The reality is that many popular organizations flatly refuse mattresses and similar items due to space concerns.
Others say no to mattresses to avoid conflicts that can lead to significant financial fines from local and federal authorities. A few of the popular charities that turn down mattress donations include:
1. The Salvation Army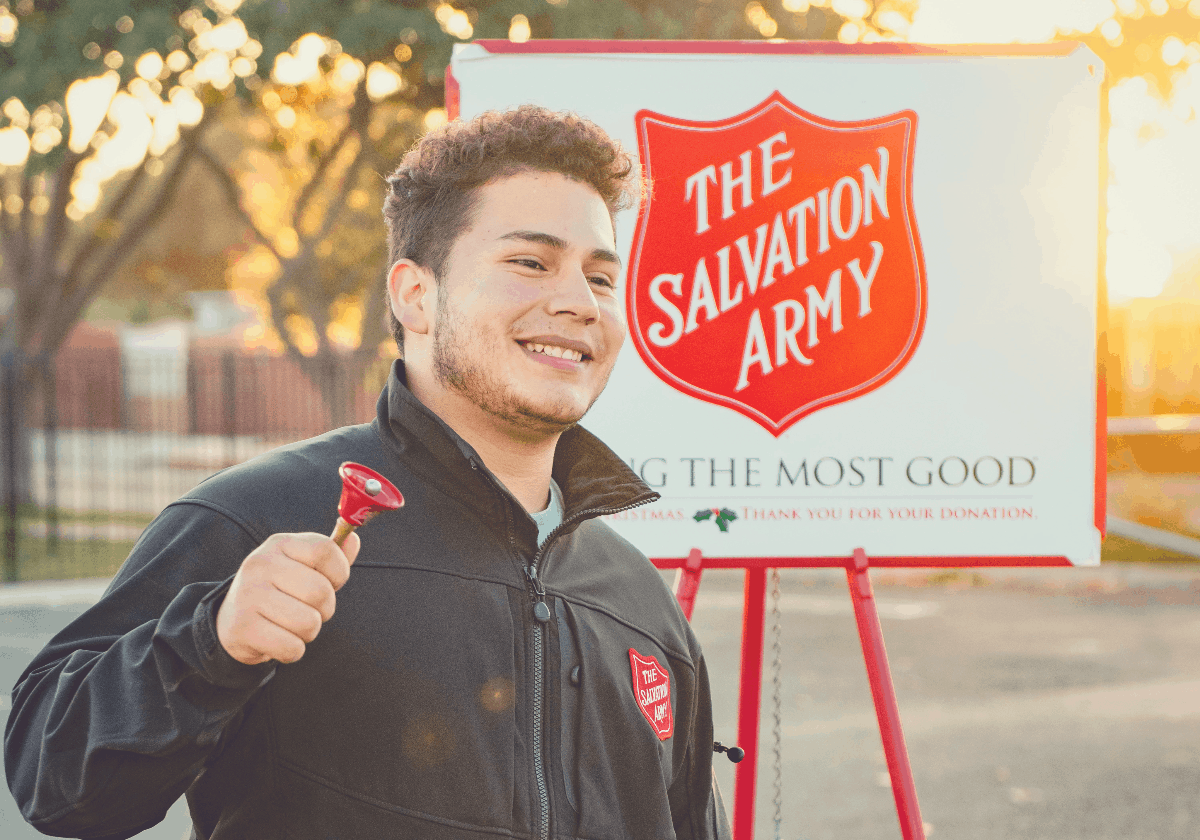 This is one of the very first organizations that come up in the minds of consumers looking to donate their mattresses. While the Salvation Army accepts donations of many personal items, mattresses are exempted.
The Organization runs a network of Family Stores filled with items donated by consumers. But you may have to look elsewhere if a mattress is one of the stuff on your donation list.
Remember, some states explicitly ban the sale of used personal effects such as mattresses. Failure to comply with these laws can lead to monetary fines and lawsuits that can end up diverting funds allocated for helping the underprivileged.
However, feel free to log onto the Salvation Army website whenever you have an old bed frame to donate.
2.Vietnam Veterans of America
Are the Vietnam Veterans of America happy to accept mattress donations? The answer is no. 
This organization aims to provide support for members of the United States Military who fought bravely in Vietnam.
VVA runs the Pickup Please program which allows you to schedule a free pick of items ranging from used clothes to shoes as well as electronic appliances and furniture.
According to the VVA website, they only accept items that are small and lightweight enough for a single person to carry. This rules out large items such as sofas and mattresses.
3. Green Drop
Green Drop is another popular charity that refuses mattress donations. A look at the unacceptable items section of their website rules out mattresses, beds, and heavy-duty items such as dishwashers and washing machines.
Instead, the organization relies on donations such as clothing items, tools, toys, kitchenware, blankets, bedding, and shoes.
Benefits of Donating Your Mattress
Congratulations on the quest to donate your used mattress to somebody who may be in need. This can be a selfless gesture that requires respect and we salute you for it. Since one good turn deserves another, here are some benefits of donating old mattresses:
1. Do Some Good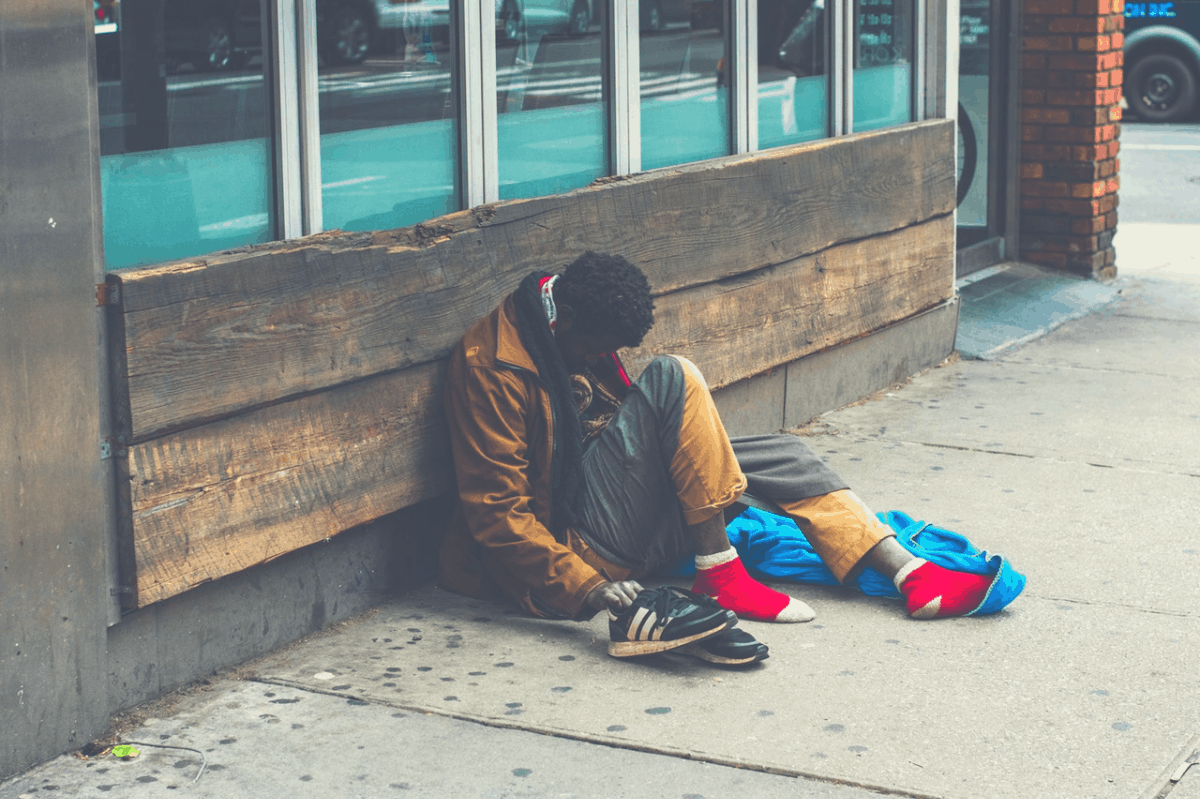 Compassion for fellow humans is one core characteristic that differentiates us from other living beings. Donating old mattresses to charity can be a simple way of doing some good. Remember, the majority of charities make your donations accessible to homeless shelters and women's shelters.
Since these shelters provide a roof over the heads of people who may be struggling to afford decent accommodation, your old mattress could end up being used by hundreds of people.
Some charities also re-donate used mattresses to veterans and other members of society who may have fallen on hard times.
By donating your mattress, you're also paying it forward. If you're ever in need in the future, you'll also hopefully get help from others in a more fortunate position.
Click here to read The Ultimate Guide to Sleeping in Your Car article we wrote. We reveal the secrets to sleeping comfortably in your car when you're homeless.
2. Removes Clutter
Donating your old mattress can help de-clutter your home. Whether you live in a small apartment or house, chances are you do not have enough space to accommodate an extra mattress.
The moment a new model arrives in your home, the old one only becomes clutter that needs to be removed. And what better way than to donate it to someone else who might need it more?
Apart from your mattress, many charities will also be happy to pick up your old box springs and bed frames. You can also donate bedding such as blankets and old bedsheets so your apartment can look cleaner and more spacious.
3. Saves the Environment
Mattress donations are popular among environmentally-conscious consumers. There's only so much clutter that our landfills can handle. If your mattress is fairly new then it is important to hand it over to somebody who can get a few good years out of it instead of leaving it in the dumpster.
This can be a smart way to be a great environmental citizen while providing more bedtime comfort for other people at the same time.
4. Tax-Deductible
Did you know that mattress donations can be tax-deductible? Well, your good deed may not only be a blessing to someone else but could potentially reduce your tax obligations as well.
You can find out in advance whether your preferred charity offers receipts for donated items. But almost every Not-for-Profit organization does that. This can give you an idea of how you can save on your tax bill as a result of the donation.
Conclusions
One of the biggest mistakes you can make is to wait until the new mattress arrives before looking for ways to get rid of the old one. That can put a lot of pressure on the space in your apartment especially if it is already small.
The good news is that you now have a list of organizations that accept mattress donations. Making the necessary pick up arrangements even before the new one arrives should now be easy for you.
Remember, memory foam mattresses need to air out for a couple of days before you sleep on them. So you may have to factor in sleeping on the old mattress for 2-3 days after the new one arrives when making pickup arrangements with your preferred charity.