Every time you turn on the TV or laptop, an advert from one of the numerous web mattress companies pops up. With each brand touting the unique benefits of its mattress, it is easy to get tempted to order a brand new one even when your current mattress is not exactly out of shape.
When is the best time to buy a mattress? If your current mattress is in a bad shape, the best time to order a new one is now. However, if your sleep quality isn't suffering much, you may wait until late winter/early spring and other holiday periods. This can guarantee the best bang for your buck.
Buy a Mattress Now
Is your current mattress killing your back and other sensitive body parts? If you've been sleeping on the same one for at least 7 years, it is time to get a new one regardless of what time of the year it is.
Also, if your current mattress is showing significant signs of wear and tear, it may be time to ditch it in favor of a brand new model.
There's no point suffering on a terrible mattress at night just because you want to snap up a bargain model for a couple of hundred dollars less. Sure, you may get amazing price discounts by waiting it out. But remember, good health can be priceless.
Besides, the aggravated body pains can lead to severe spinal issues that could end up bankrupting anyone who does not have the right health insurance. Spinal problems can also interfere with the quality of your life significantly by robbing you of the ability to work.
They can impede the ability to walk, sleep, and undertake the everyday activities we all take for granted.
So forget about those mouth-watering deals that may come up in the holiday season. Go ahead and snap up that mattress for better sleep and body pain relief.
The good news is that you can find a top mattress on Amazon for less than a thousand dollars.
Even if money is tight right now, you can save up for one of those as soon as possible. Who knows? You may be able to snap up a more luxurious model when your financial situation improves in the future.
How Much Should I Pay for a Good Mattress?
How much should I pay for a good mattress? Well, it depends on the size and features you desire. In our experience, the $800-$1000 range can be a good price to pay for a quality queen size memory foam, latex, or coiled spring mattress online. Remember, hybrid models may be at the higher end of the range especially among models that feature latex components.
Remember, prices can be significantly higher if you decide to shop in a brick and mortar store or showroom. Also, the larger the size and the thicker a model, the higher the price tag you can expect to pay.
What are the Best Periods of the Year to Order a Mattress?
You probably know that showrooms can be a terrible source of brand new mattresses for anyone who desires value for money. Often, similar models can be priced 2-3 times higher compared to online.
This is why some folks are turning to mattress-in-a-box brands such as Serta, Casper, Snuz, and Tuft & Needle. Many others are shopping from online retailers such as Amazon, due to the huge discounts on offer.
Fortunately, there are specific periods year-round where you can expect to get a good bargain for your dream mattress. Knowing when these periods come around specifically can help you save a lot of money.
I do not recommend continuing to sleep on a terrible mattress for months until the holiday season comes around. But, there are times when you literally have to wait a few days to bag a huge discount. Here are some of the best times of the year to shop for a new mattress.
1. Spring & Memorial Day Weekend
Did you know that the latest mattress models typically arrive in stores by spring? This means that manufacturers and retailers are forced to slash the prices of the old models significantly to clear up space.
Targeting a mattress purchase in late winter/early spring can be a smart idea. Unless you're currently suffering from your old model, waiting till the Memorial Day Weekend in May can lead to even bigger bargains.
If you still prefer buying from a showroom, you can always talk to the salespeople to find out when the floor models will be cleared. This can save you as much as half the regular price of a preferred mattress.
However, be mindful of the fact that other consumers typically lie down on the floor models to get a feel of it before making buying decisions.
2. Big Holidays
Manufacturers and retailers typically offer giant discounts during the major holiday weekends across the United States. These periods can be some of the best times to shop for mattresses across all brands. Here's what to expect during the different holiday weekends.
President's Day – Celebrated on the 3rd Monday of February, this can be a great time to buy a mattress. With many new arrivals around this time, you can find a good deal on virtually any brand. Just head over to Amazon and check out what's on offer to make well-informed decisions.
July 4th – By July 4th, virtually every mattress brand would have released its offerings for the year. This essentially means retailers and manufacturers may be desperate to say goodbye to their old stock. Hence, you can snap up some great models for up to 60 percent off the regular price. And what better period to test out your brand new mattress than around the independence day celebrations?
Labor Day – Celebrated on the first Monday of September, Labor Day mattress deals have become legendary. The discounts on offer usually trump even more popular holiday season sales periods such as Black Friday. Labor Day is a mattress buyer's opportunity to snap up the deal of a lifetime.
Black Friday – Celebrated on the day after Thanksgiving, this is probably the most popular day to snatch a bargain on any item. You will be amazed at the generous discounts manufacturers offer. Seriously, if you're looking for a mattress around this period, it could be worth the wait.
Cyber Monday – This is the Monday immediately after Black Friday. Just as the name sounds, it is one of the best days to get a mammoth discount on the web so why not shop for that mattress? If you missed out on Black Friday for any reason, this could be the chance to make amends.
Christmas – Although not as popular as the other major holidays listed above, Christmas has always been synonymous with good deals. A glance at the offerings on Amazon can reveal some irresistible deals for anyone who needs a new mattress.
New Year's Day – The major holiday season has just ended and there may be some old inventory left over to be sold. With the latest mattress models en route to shops and showrooms, retailers and manufacturers may be forced to offer some amazing discounts to clear off the deadwood models from the previous year once and for all. This is why New Year's Day, while not a typical mattress sales period, can be the source of some unforgettable bargains.
Amazon Prime Day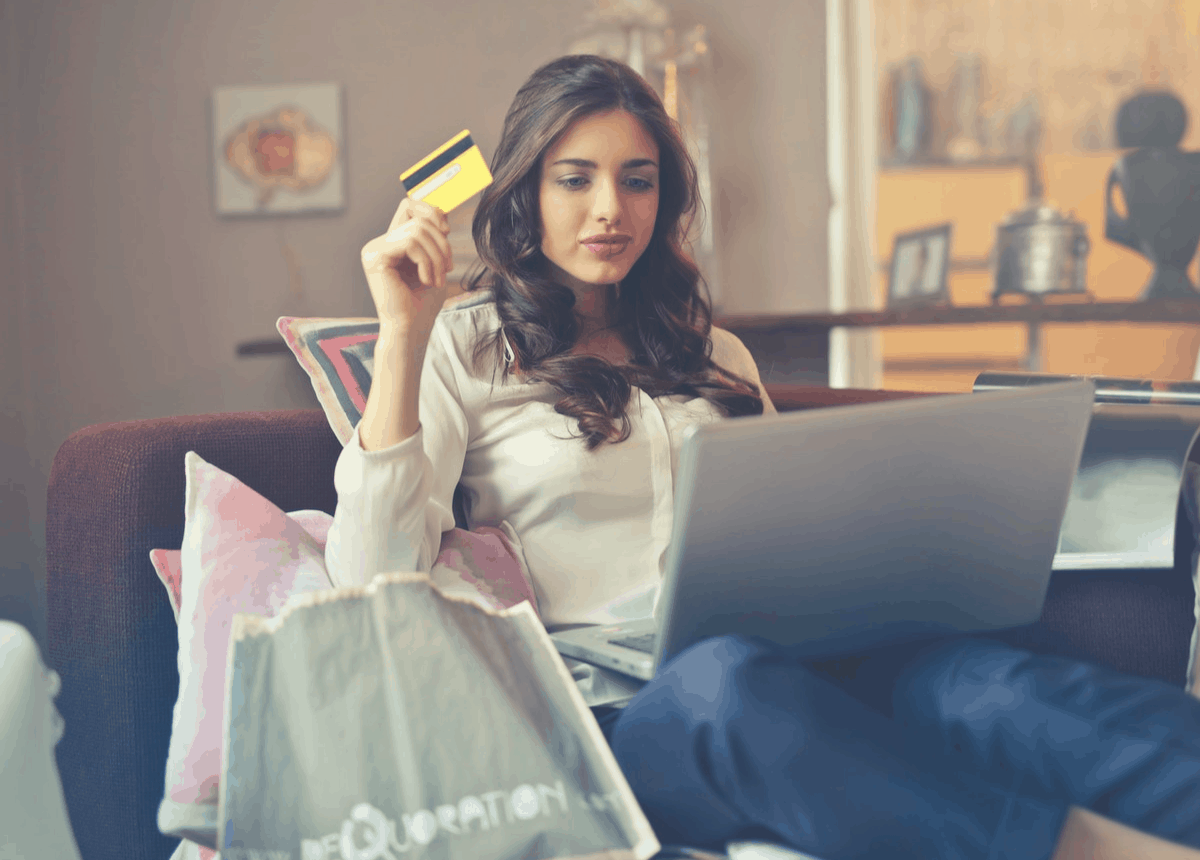 Do you frequently shop on Amazon? If yes, you can take advantage of the Amazon Prime Day to snap up your dream mattress on the cheap.
An Amazon Prime membership does not only guarantee 2-day shipping for purchases on the site. It also offers access to discounts on a ton of goods ranging from electronic gadgets to mattresses.
The mattress savings alone can more than make up for your Prime membership fees. The day usually falls around the second week of July and can last for up to 3 days. But, the Prime day has received such a boost that the online retailer begins offering deals in the preceding month.
Are There Other Ways to Save on Online Mattress Purchases?
Well, you might be wondering whether there are other ways to save cash on mattress purchases outside the holiday season. Here are a few extra methods to get a bargain at any time of the year.
Mattress Coupons – If you're interested in a mattress-in-a-box brand then chances are, you can find discount coupons online. Just head to the manufacturer's website and look out for coupons directly. You can also enter the " mattress brand name + coupons" phrase in Google to find a few of these discount coupons. Remember, these coupons can bag you anywhere from $50 to $100 in savings.
Custom Site Coupons – Have you come across review sites and mattress blogs offering coupons for specific mattress brands? This is quite common if you have been spending time on mattress reviews and related informational content.
These sites may also offer discount coupons after providing in-depth reviews of specific models.
Direct Discounts – Did you know that you can easily bag a discount by speaking directly to a customer support representative from a Web mattress company? All you have to do is log onto the manufacturer's website, hit the support staff up to chat, and ask for available discounts.
You'll be amazed at how easy it may be to get $50 or more off.
How to Save Money on In-store Mattress Purchases
Buying a mattress from a showroom can have its advantages. At least, you get to lie down on a preferred model and have a feel before splashing the cash. Unfortunately, mattress showrooms can offer terrible value for money.
This is because these showrooms tend to markup their prices significantly to factor in rent and other operational costs. Despite the obvious benefits available online, many consumers still prefer to buy their mattresses in person.
So, how do you buy a target mattress from a showroom and still save money in the process?
1. Find Out When Major Inventory is Coming In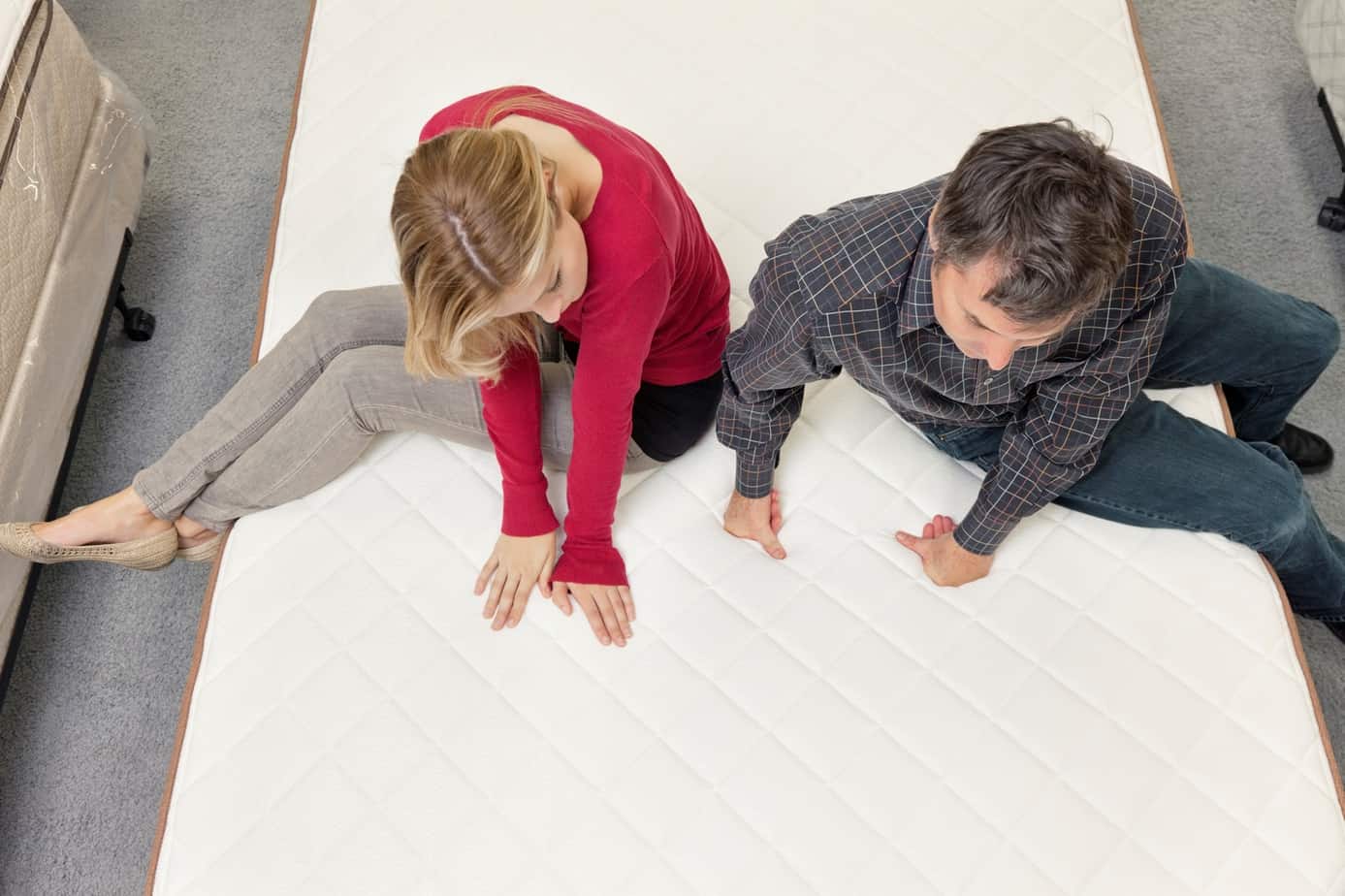 Mattress showrooms have limited floor space meaning they're forced to come up with innovative ways to clear off their old stock in preparation for new ones. Finding out when major inventory is coming in can give you the impetus to negotiate with the store manager to your advantage.
If you have a friend or family member working in one of such stores, you can easily find out when the next inventory is coming in and try to shop around that time.
2. Research Your Preferred Mattress Online
The good news is that you can find virtually every mattress model and name online these days. Thus, before walking into the shop, look at the various options that meet your personal preferences.
Then note the price tags of your preferred size, component material, and other features. You can thus walk into any showroom with a target price in mind.
3. Haggle it Out
If you want the best mattress price in a brick and mortar store, be prepared to haggle. With a target price tag in mind, demand to speak to the manager and be prepared to negotiate until you get your way.
Regardless of how much you may need the mattress, be prepared to walk away if your target price is turned down.
Remember, mattress store salespeople and managers haggle for a living. You'll have to employ advanced techniques to come out on top of the negotiations.
4. Ask for Extras
A great way to get the best bang for your buck is to ask for extras. This can come in handy when there's a small difference between what the store manager is demanding and what you're willing to pay.
Box springs, foundations, luxury sheets, and pillows are a few extras you can ask for to ensure great value for your dollars.
5. Settle on a Take it or Leave it Price In Advance
Are you a newbie at negotiating? If yes, it is important to avoid getting completely overwhelmed by the mattress store manager or sales agent during haggling. One of the best ways to guarantee that is to set a take-it-or-leave-it price well in advance.
Once the price you offer is turned down, walk away and never look back regardless of how badly you may have wanted that mattress.
After all, you can always drive to another mattress showroom or even shop online at a fair price.
Benefits of Buying a Mattress Online 
There are several reasons why buying a mattress online is smarter than walking into a showroom. A few of the advantages include:
1. Lower Prices
Did you know that mattress price tags can be 2-3 times lower online compared to brick and mortar stores? Here are a few reasons behind these price discrepancies.
Firstly, online mattress brands and retailers operate with lower overhead costs compared to traditional brick and mortar competitors. 
Shopping online, therefore, provides access to lower price tags because mattress-in-a-box companies and online retailers like Amazon do not have the same operating costs.
Besides, web mattress companies are accessible to millions of people in real-time, thanks to the power of the internet. Hence, they can get a bigger slice of the market with little effort meaning even the smallest markups can result in huge profits due to their substantial sales volumes.
Buying online also gives you access to the best prices year-round due to the keen competition among the various manufacturers.
With each brand desperate to outdo the others, mattress prices get slashed throughout the year for the sake of competition. This is another advantage consumers are happy to exploit.
I personally sleep on the Puffy Lux Mattress Hybrid from Puffy's own site. It provides amazing conforming comfort and support throughout the night and available at an affordable price. I highly recommend it for anyone who wants memorable sleep every night.
2. Shop at Your Own Pace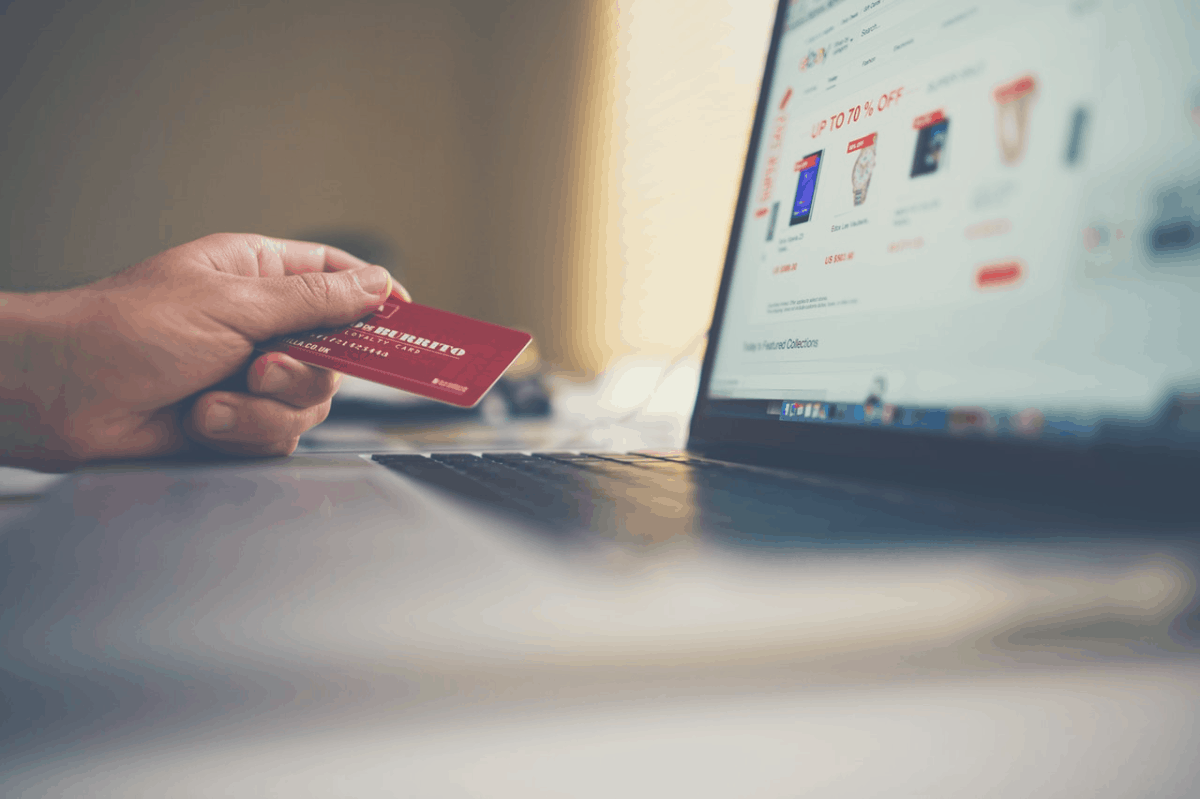 Buying online gives you the pleasure of shopping at your own pace, without any salespeople breathing down your neck. We all know that salesmen use such tactics to pressurize consumers into buying models they might not even want just so they can bag their commissions.
Online mattress shopping eliminates salespersons from the picture and allows you to read as many reviews and go through as many models as you want.
Whether it takes days or even months to settle on your preferred model is nobody's business. You can just order whenever you feel ready with no pressure. The probability of making the right decision is always higher when you finally pull the trigger.
3. Read Independent Reviews
Sure, buying online robs you of the ability to lie down on target models and have a feel of what they have to offer before hitting the order button. But, going through hundreds and sometimes thousands of reviews from independent customers can be gold.
This can make a huge difference when you're torn between 2-3 models you like.
Also, the reviews can quickly help consumers narrow down their choices as they get a feel of what others may have experienced with different models.
As long as you take the time to read reviews, watch images, and go through other user-uploaded content, little can go wrong with your final choice.
4. Unlimited Choices 
Buying a mattress from a showroom puts you at the mercy of the product offerings available at that time. If the store has disappointing options then you'll likely end up with one of those. This can be the case when you live in a rural area.
However, a quick look at Amazon can provide access to hundreds of mattress models from virtually every brand you can think of. 
This means an unlimited pool to choose from. Whatever your requirements, finding a suitable model online should not be a problem.
5. 100-Night Free Trials
Many Web mattress companies offer lengthy sleep trials for consumers. The standard is 100 nights but some brands may offer as long as 365 nights.
These trials simply allow consumers to sleep on mattresses and return them within the stipulated time frame for refunds if they happen not to like them for any reason.
This can be a great way to guarantee maximum value for money when you need a brand new mattress. 
Have you read the article we wrote on how mattress trials work? Click here to find all the juicy details.
Drawbacks of Buying a Mattress Online
Buying a mattress-in-a-box model may not be all rosy because there are a few drawbacks to look out for. Shall we delve into a couple of negatives so you know exactly what you're getting yourself into?
1. No Chance of Feeling the Mattress Before Buying
Many of us would love to get a feel of different mattresses before pulling out our credit cards to choose the most suitable one. However, buying online robs you of the ability to do that.
Sure, mattress brands try to make up for this by offering lengthy sleep trials. But returning mattresses that may have failed to meet your expectations can be a cumbersome process that could cost money in some instances.
2. Shipping Complications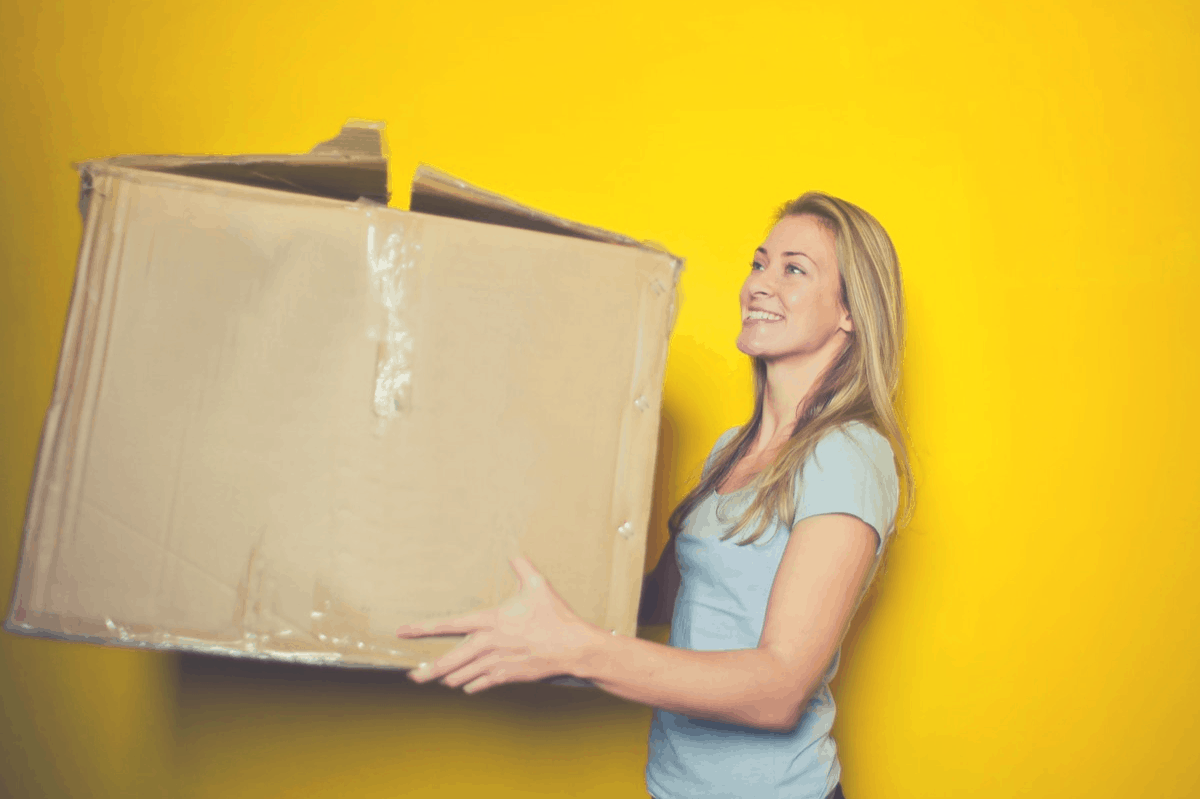 The mattress shipping process can be complicated after buying online. The truth is, it can take days for the new mattress to arrive at your home.
When you have urgent visitors on the way or need a brand new mattress urgently due to a natural disaster such as flooding, an in-store purchase may be more convenient.
In some cases, shipping can take 2-3 weeks especially if you purchase from made-to-order brands that only manufacture mattresses on consumer orders.
3. No Room to Haggle 
The ability to haggle prices is one of the advantages of shopping in a mattress store. You can easily tell the sales agent how much you're willing to pay and be ready to walk away if it is declined.
During certain times of the year such as when new inventory has just arrived, haggling can help you snap up amazing deals. Unfortunately, haggling is impossible when you shop online because prices are fixed.
What is the Best Mattress For You?
What is the best mattress for your body type and sleeping position? This is probably the commonest question on the minds of everyone shopping for a new model.
There are different mattress types on the market so your preferences and circumstances can determine which one suits you best. Here are the most common mattress types on the market and what each of them brings to the table:
Latex

– These mattresses can serve you well if you're on the hunt for a model that offers good comfort, molds to the body with ease, and provides natural hypoallergenic properties. Latex models may promote pain relief and usually comprise of natural components.

Memory Foam – These mattresses are the kings of the jungle if getting natural spinal alignment is critical. They mold to each sleeper's unique body curves with little effort and guarantee that you can wake up pain-free. Whether you prefer a soft or slightly firmer model, memory foam can be a great option. It is no coincidence that these foam models have become so popular in the last couple of years.
Innerspring Mattresses

– These mattresses continue to be popular despite the advent of foam models and more recent technologies in the industry. They feature coiled springs for propping up the bodyweight of sleepers throughout the night. Coiled spring mattresses are usually more affordable than the other types due to the limited comfort they offer.

Hybrids – These models offer the best of 2 worlds – memory foam/latex and coiled springs. The result is high-grade comfort from the memory foam top and world-class support from the coiled springs at the base. Hybrid mattresses may be slightly more expensive than pure memory foam and innerspring models.
Pillowtop Mattresses

– These are mattresses featuring a permanently sewn top layer of cushioning. The purpose of the padding at the top is to provide more comfort for the sleeper.

Air mattresses

– Inflatable mattresses are perfect for short-term guests and outdoor trips such as camping. They can be easily inflated with air when you need to use them and quickly deflated for storage. Air mattresses come in different brands and shapes and are usually cheaper than the other types of mattresses above. 
Tips to Ensure You Buy the Best Mattress 
There's always a small chance of getting lucky and ending up with the right mattress by coincidence.
If you'd rather not risk your cash, it is important to follow the right tips that can ensure that you shell out on the perfect mattress for your lifestyle and personal circumstances. A few of the tried and tested tips include:
1. Determine What Type Of Sleeper You Are
What type of sleeper are you? Determining this can be critical to finding the right mattress at every point in time. Some of the specific questions you should ask yourself include:
What is your favorite sleeping position? Is it the back, stomach, or side?
Do you prefer a soft, medium, or firm mattress?
What is your preferred size? Is it a Twin, Full, Queen, King or California King?
What is your preferred thickness? Is it 8, 10, 12, 14, or 16 inches?
What is your desired level of support? Do you prefer coiled springs or foam models?
Once you figure out answers to the questions above, the battle is half won.
2. How Much Can You Afford to Spend Comfortably?
Just as shopping for anything, it is critical to determine how much you're willing to spend on your mattress. Once you settle on a figure, be prepared to stick to it whether you're buying online or offline.
Remember, mattress salespeople will come up with all sorts of gimmicks to get you to spend as much money as possible so make sure not fall for them.
If you decide to shop online, try not to fall for the numerous non-existent "features and technologies" in the product descriptions. They're designed to persuade you to spend more on features you may not need.
3. Decide Which Features You Want
Deciding the most critical features for comfort can also help consumers narrow down the options on offer quickly. For instance, if you're a hot sleeper, a memory foam mattress with moisture-wicking cotton cover can be lifesaving during the summer heatwave.
Additionally, your choice of mattress should contain gel beads or another component that ensures cool sleeping even when room temperatures are high.
4. Take Your Time to Research
Never be in a hurry to order a mattress no matter how dire the circumstances may be. Mattresses have a lifespan of 7-10 years so it is important to choose the right one.
Even if your current one is killing your back, it may be a better idea to slug it out on the sofa until the right one for your needs pops up during research.
Panic buying can make you overpay or at worse choose a model that may be far from what the body needs. Can you imagine another 7 years of dreadful sleeping just because you chose the wrong mattress?
5. Delve into the Warranty Fine Print
Every mattress on the market today comes with some sort of detailed warranty. The terms and conditions stipulated can guide if you need to file a warranty claim in the future.
This is why it is important to read the fine print over and over again to guarantee every detail sits well with you. Pay particular attention to the terms and conditions regarding returns and refunds as well as mattress damage.
Conclusion
Congratulations on reading this detailed guide. Now that you know the best time to shop for a mattress, getting the best bang for your buck every time you need a new one should not be a problem.
No matter how juicy an offer may look, make sure to choose a mattress model that meets the majority of your requirements.