Finding a great brand new mattress can be an exciting period. But the euphoria can be short-lived when the issue of your mattress foundation pops up just when you think you're finally set to enjoy amazing sleeping experiences. Sure, your current foundation may look good from the outside. But if it has been in use for several years, it is important to find a new one to go with the new mattress.
Some brand new mattress models even come with warranties that stipulate their placement on specific foundations. Going contrary to that automatically voids the warranty and can place you in a tight spot should anything go wrong with the mattress thereafter.
What is a Mattress Foundation?
A foundation serves as a buffer between the mattress and the floor. While there's nothing wrong with sleeping on the floor, the majority of us prefer some sort of foundation to provide elevation from the ground.
The good news is that each type of foundation on the market today is raised several inches from the floor. This results in benefits ranging from extra support during the night to the ability to get in and out of bed easily.
Types of Mattress Foundations
There are several types of mattress foundations available for sale today. Often, the type of mattress you own as well as space and individual preferences may determine which foundation works best for you.
Here are a couple of the most popular foundations worth paying for right now.
Box Springs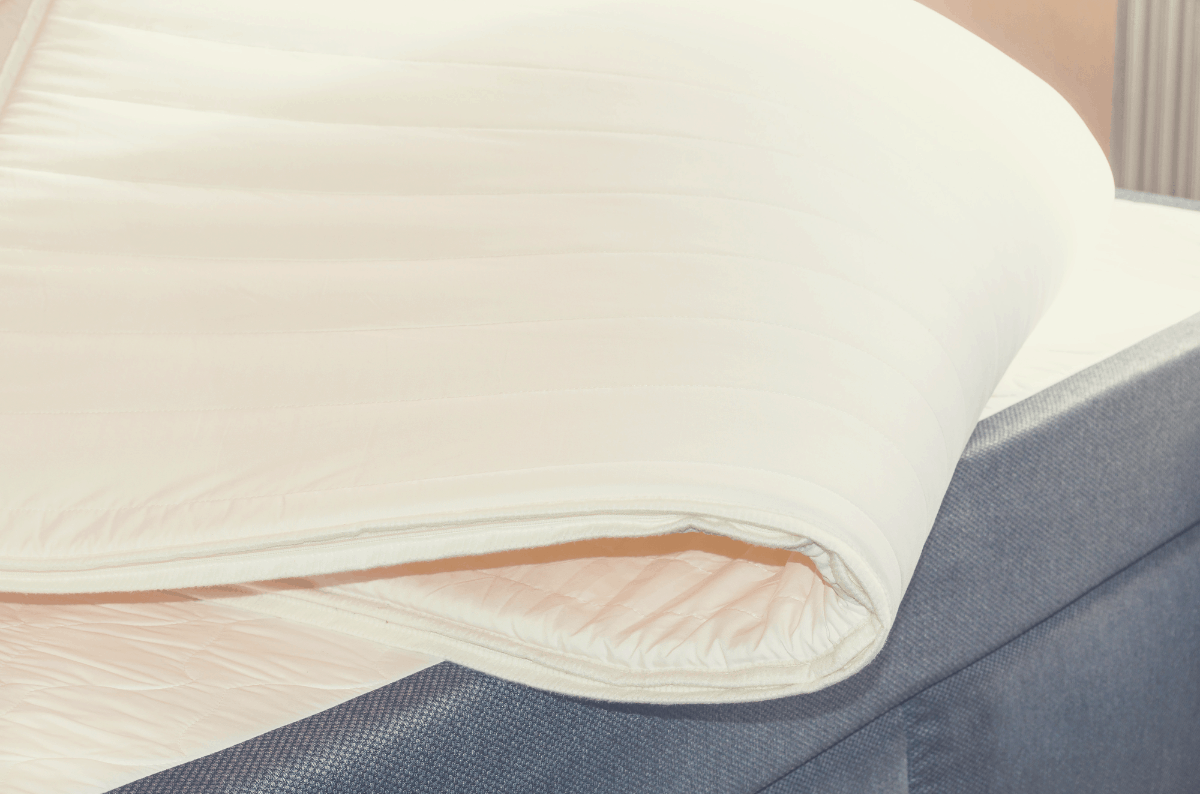 Box Springs rule the mattress foundation world, at least in North America. If you grew up on an innerspring mattress, there's a really good chance that you slept on a box spring.
These foundations come in the form of wooden frames with fabric draped around to match the appearance of your mattress.
But, inside the frame is thousands of interconnecting metal coils that contract as soon you exert pressure such as lying down or sitting on the box spring.
The popularity of box springs means the majority of North Americans refer to all types of mattress foundations as box springs.
This premier mattress foundation offers a wide range of benefits including providing some elevation for your mattress. Unlike other types with metal or wooden slats, memory foam mattresses have no place to fall between.
Box springs are recommended for coiled spring mattresses due to the ability of the built-in coils to provide shock-absorbing support. Every time you sit or lie down on your innerspring, this foundation minimizes the effect of your body weight on the mattress.
This can significantly increase the lifespan of your innerspring.
I have been sleeping like a baby ever since I began sleeping on the Zinus Armita 7-Inch Box Springs from Amazon 6 months ago. I now wake up feeling refreshed with no pains and niggles in my joints.
Adjustable Bases 
Adjustable bases offer avenues for relaxing after a hard day's work. Do you prefer lying down in the middle of the day or like to watch TV at night in bed? These bases can make your life easier while improving your health too.
Adjustable bases also improve the sleeper's blood flow and provide soothing relief for a wide range of conditions including back and joint pain, arthritis, and sciatica.
If you suffer from GERD or Sleep Apnea, these bases can allow you to sleep or relax by lying down in an upright upper body position. This can provide relief from snoring and heartburn.
Besides, Adjustable Beds can provide relief for many of the most common digestion problems associated with lying down on a flat surface soon after sleeping.
Have you read the article we wrote on the best mattresses for adjustable bases? Click here to see our top 7 picks as well as everything you know to pick the best model that can give you amazing comfort in your adjustable bed.
Bunkie Boards
If you want a low-profile mattress foundation but detest sleeping on the direct floor, Bunkie Boards are your best bet.
These boards usually comprise of Plywood or Medium-Density Fireboard and are available in the same standard sizes as mattresses. Some sort of fabric usually covers the wood to reduce the risk of sliding.
Due to their simple construction and low-profile nature, these boards can be a safe choice when money is tight. They're also perfect for minimalists and parents looking for the right sleeping surface for their children.
Besides, the lack of springs in the boards makes Bunkie Boards a perfect choice for memory foam mattresses. While memory foam brand warranties are typically voided by placing your mattress on box springs, the same cannot be said for these boards.
If you've just invested in a thick memory foam top mattress with impressive height, you should consider a Bunkie Board.
Metal Bed Frames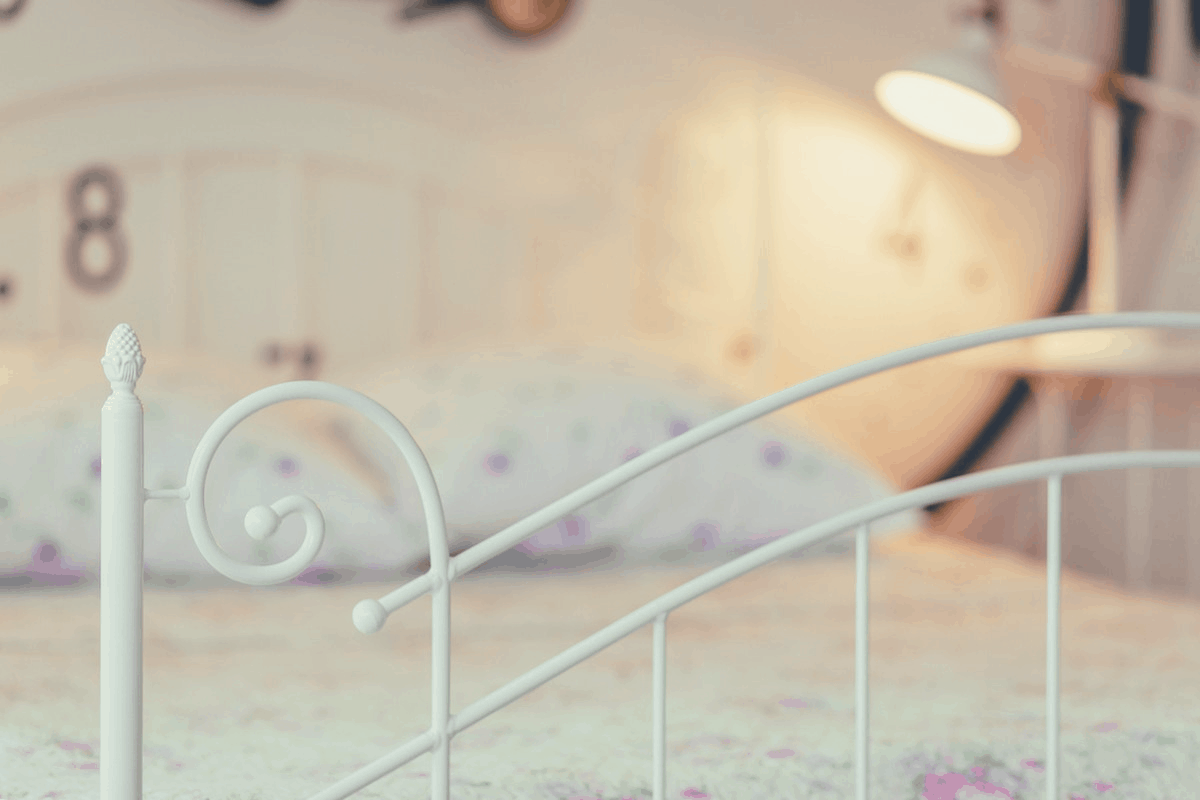 Think your box spring can do with some extra height and stability? Metal bed frames could help you achieve just that. While these frames may not be designed for direct placement of mattresses, they can offer a wide range of benefits for box spring owners.
Note that many metal bed frames are engineered for easy adjustment to fit your bed size.
Metal Platform Base 
Are you looking for the right support for your mattress while getting substantial under-bed storage as well? You should consider a metal platform base.
Metal platform bases are mattress bases with legs. Since they come in a wide range of heights, consumers get full control over how much storage space they can get under their beds.
Compared to other mattress foundations on the market, these beds are quite affordable. The fact that the majority of metal platform bases are manufactured from steel means you can expect long-lasting durability.
Besides, the strength of steel makes it a great choice for overweight sleepers and those who share beds with multiple folks.
Also, many consumers love the flexibility metal platform bases bring to the bedroom including easy integration with headboard connectors for those who prefer them.
The Amazonbasics Foldable Metal Platform Bed Frame from Amazon delivers amazing support each time I sleepover at my girlfriend's apartment. It provides cradling comfort that makes us feel like sleeping in every morning and 14-inches of under-bed storage for storing her crazy amount of personal effects.
Slatted Bed Foundation
Slatted bed foundations come in the form of wood or metal frames integrated with wooden or metallic slats. These foundations are popular with hot sleepers and residents of hot regions due to the superior airflow they offer.
The slats are typically evenly spaced across the frame to provide support for your mattress. Each model comes with different slat space specifications so be sure to seek those details before you order a particular one.
Remember, some memory foam mattress brand warranties stipulate specific slat space requirements. Therefore, choosing a slatted bed foundation that contradicts those requirements can automatically void the warranty.
Solid Platform Beds
These mattress foundations are at the higher end of the market. Prices can range from a couple of hundred to a few thousands of dollars.
Unfortunately, one of the drawbacks of solid platform beds is the limited airflow they offer compared to other mattress foundations. This can become a problem for menopausal women who experience hot flashes and night sweats.
Natural hot sleepers may also struggle with solid platform beds especially during summer heatwaves.
How to Choose the Best Mattress Foundation
Finding the right mattress foundation is an art only a few people have mastered because there are multiple factors to consider to help you make a smart choice.
Remember, your comfort is paramount during the search process and since there are loads of options on the market, it is vital to select the one that feels coziest.
1. What is Your Type of Mattress?
The type of mattress you own is one of the most important factors to consider when shopping for a foundation.
This is because some foundations are specifically designed for specific mattress types. For instance, innerspring and hybrid mattresses with coil components thrive when placed on box springs.
On the other hand, memory foam prefers flat foundations like Bunkie Beds, Metal Platform Bases, Adjustable Bases, and Slatted foundations.
Don't forget to consider the size of your mattress as well. If you prefer sleeping on a  king or queen, make sure your foundation is sturdy enough for it.
2. Durability 
The foundation you order must give you the best bang for your buck by providing optimum support for your body weight as well as that of your mattress. If you share a bed with a partner then don't forget to consider your cumulative weights.
Additionally, the foundation should last the entire lifetime of your mattress so make sure to avoid cheap models that look flimsy.
3. Budget 
Like most things in life, your budget can determine which options are available when shopping for mattress foundations.
This is why it is important to have a specific amount of money in mind. Remember, mattress foundation prices can range anywhere from $80 to $2,000.
Thus, determining how much you're willing to spend right from the beginning is the way to go. This can help you find the option that best fits your budget as well as comfort and style needs.
4. Ease of Assembly
While some foundations ship already assembled, others may require you to set them up yourself. This is especially true among the majority of models available for sale online.
If you order one that requires some sort of assembly, make sure it is easy to follow. Fortunately, many brands provide step by step instruction manuals to make the process as easy as possible.
If money is tight, staying clear of models that may require professional assembly at an additional cost may be a good idea.
5. Style
The foundation style you choose can have an imposing influence on your whole bedroom appearance and this is why you cannot afford to get it wrong. Fortunately, there are lots of stylish options on the market that can boost the esthetics of your bedroom.
Choosing one of those can make your bedroom a sight to behold. But, apart from the style and design, you should also pay attention to the current bedroom colors and decor.
We recommend ordering a bed foundation that can blend in effortlessly and enhance the overall look and feel of your bedroom. 
This should make it easier to fall asleep while giving your bedroom an inviting and attractive appearance to visitors.
6. Under-bed Storage
Could your bedroom space use some under-bed storage? If yes, it is important to stay away from box springs and bunkie beds.
Metal platform bases tend to give the greatest amount of space. Can you imagine getting up to 16 inches of storage for personal effects and other important stuff? This can make life easy for residents of studios and other small apartments with limited space.
7. Height
The height of the prospective mattress foundation cannot be ignored when shopping. Remember, your level of elevation from the ground is determined by the height of the bed plus the height of the mattress.
Thus, if you prefer a height of 22 inches for instance and own an 8-inch mattress, then you should target a foundation raised approximately 14 inches from the ground.
Just note that in most cases, the thicker the mattress, the shorter the bed frame you should seek and vice versa.
8. Warranty
A large percentage of foundations available on the market come with some sort of warranty. So it is important to delve into the warranty blueprint and make sure you're completely satisfied before confirming the purchase.
Additionally, know that your brand new mattress' warranty can be easily voided by placing it on specific types of foundations.
Using the right foundation recommendation can enhance your ability to claim a replacement or refund should anything go wrong with your mattress during the validity of the warranty.
Not sure which foundation is recommended by your mattress brand? Shoot an email to the customer service department or give them a call even before your order. However, we recommend an email since the paper trail can leave some evidence that may come in handy in the future.
10. Airflow 
If you're a naturally hot sleeper, foundations with minimal airflow may not be suitable for you. Thus, you may have to look beyond options like solid platform beds despite their quality and esthetic value.
Instead, you should target wooden slat foundations or metal platforms for maximum breathability.
If you own a memory foam mattress, the need to find breathable foundations becomes even greater because memory foam can get quite hot especially during summer.
Benefits of Mattress Foundations
Foundations are a must-have for mattresses unless you'd rather sleep on the floor. While they may look like another vain expense, you'd be amazed at the advantages they offer. Shall we take a look at some of the benefits of sleeping on mattress foundations?
Support 
You need all the support you can get whether you sleep on memory foam, latex, hybrid, or innerspring mattress. The lack of adequate support is a leading cause of sagging in mattresses as well as several forms of pain and discomfort.
Thus, a good foundation enables maximum comfort from your mattress.
Elevation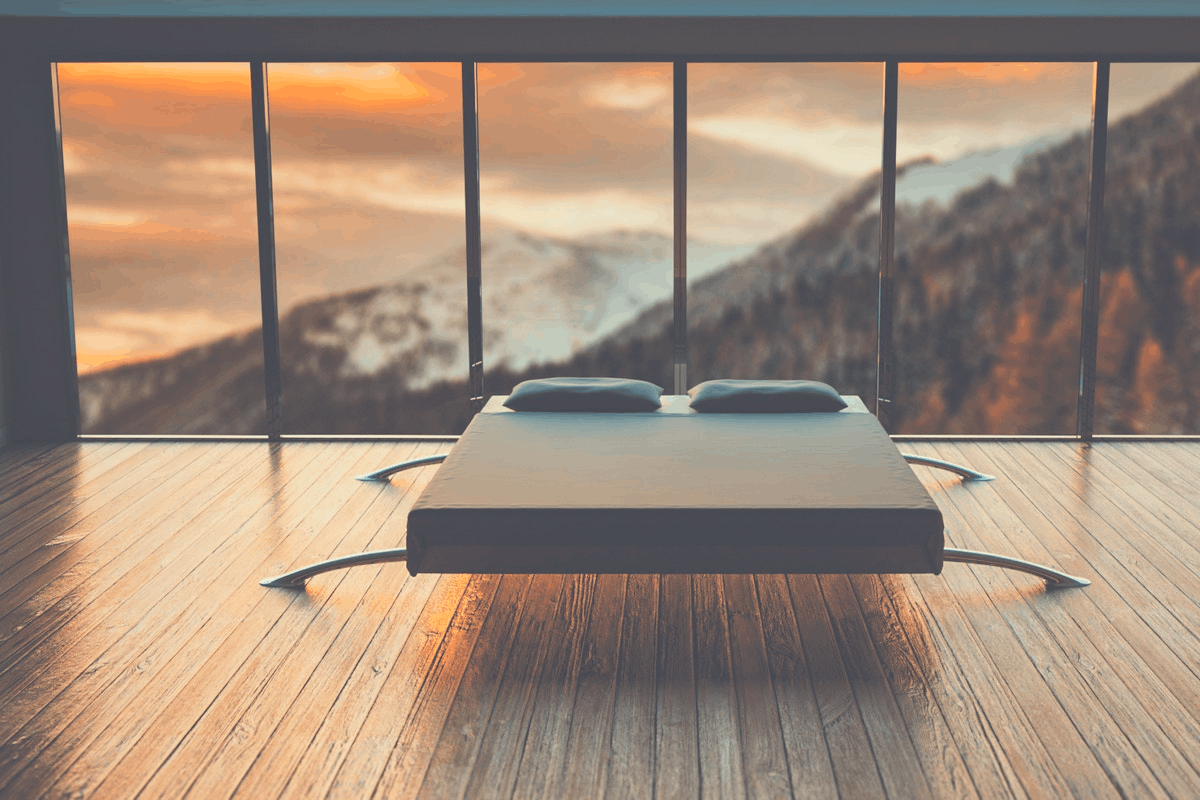 All foundations provide some sort of elevation for mattresses and the right height usually depends on your personal preferences.
Some foundations may be elevated as much as 16 inches from the ground. But, whatever your preferred bed height, there are several positives of hitting the hay on some type of bed frame. These benefits may include the ease of getting in and out of bed which can make life easier for those recovering from injuries as well as senior citizens with bad knees.
Pregnant women can also get in and out of bed without having to squat when they go to bed on a raised platform.
Improved Mattress Durability
The average mattress lasts 8-10 years but that time frame can be cut in half without the right foundation. This is why experts usually recommend buying a new foundation to go with a brand new mattress always.
The right foundation deflects a significant portion of the sleeper's body weight from the mattress. This helps maintain the mattress' structural integrity and slows down the wear and tear process.
The result is a long-lasting mattress that looks and feels like new after many years.
Bed Stability
Are you tired of your bed sliding with each movement you make or you're just looking for a more stable bed? Either way, the right foundation can add more stability to your bed.
This can prevent embarrassing squeaky noises during sex with your partner. It can also protect your partner from waking up as a result of your in-bed movements.
Keeps Mattress Clean 
Sleeping on the floor can be fun and all but remember that the floor is the dirtiest part of any room. Leaving the mattress on the floor can expose it to lots of dust which can make your mattress dirty.
Thus, lying down on a foundation is one of the secrets to keeping a mattress clean and crisp for many years. The elevation from the floor can offer protection from dust mites, bacteria, and other allergens. 
Hence, if you want maximum value for your mattress, it is important to find the right foundation to go with it from day one.
Airflow
Some foundations make your mattress more breathable which can come in handy during the summer and other hot periods.
Remember, the best foundations for maximum airflow include metal platform bases and slatted bed foundations. If you're a naturally hot sleeper or a menopausal woman, you cannot afford to order the wrong foundation.
Frequently Asked Questions 
Here are a few answers to popular questions about mattress foundations.
What is the best foundation for hybrid Mattresses?
Box springs are the best foundations for hybrid mattresses. The spring components of the box springs can ease up the pressure on the hybrid mattress's built-in coils. This ensures greater support for the mattress and sleeper.
Can you put a mattress on the floor?
Yes, nothing is stopping you from doing that. While floor sleeping comes with a couple of advantages, it can also leave your mattress exposed to dirt and dust mites. This can lead to stains that may deface your mattress and void the warranty.
Are platform beds better than box springs?
Platform beds are typically more stylish than box springs. This can make them look better but that is not always the case. Your mattress type can determine which option you should choose.
Conclusion 
Ordering a shiny brand new mattress without a corresponding foundation could be a huge mistake that may come back to bite you later. A foundation does not only make your bedroom tidy and smart, but it also provides proper elevation for a good night's rest.
Plus, the right foundation can offer optimum support for the mattress as well as your body weight. This can enhance the longevity of the mattress while optimizing the level of comfort it provides for your sleep.
Now that you know what to look for, you should have no problems choosing the best fit for your needs.