One of the most important decisions you'll have to make during mattress shopping is the specific height to choose. A glance through the specifications of any mattress should reveal its height which is measured in inches. Note that in most cases, the height of a mattress is referred to as the thickness.
But how high can a mattress be and how do you determine the right mattress thickness during shopping? All of these are valid questions you may be seeking answers to especially as a first-time buyer.
What is the Best Mattress Height?
What is the best mattress height? This is a common question that pops up on the minds of consumers when they need a new mattress. While we realize that a definite answer to this question could solve a lot of issues, we cannot give you a specific figure, unfortunately.
Mattress heights can range from as low as 4-5 inches to as high as 25 inches and over. Everyone gets complete control over which thickness to choose.
Therefore, you can work out what fits your needs and go with it whenever you need a new mattress. Often, personal circumstances, as well as the intended use can determine the right mattress thickness to choose.
For instance, a mattress meant for your adjustable base may not need to be as thick as the one you sleep on overnight in a regular bed. This is because you may only spend a limited amount of time relaxing in your adjustable bed after work, unlike your regular bed. 
Additionally, an extremely thick mattress may struggle to conform to the unique contours of adjustable bases, especially if it is not memory foam.
Types of Mattress Height
Mattresses available for sale today come in 4 main thickness types. Shall we take a look at what they are and what each one brings to the table?
Low Profile Mattresses
These are models with heights of up to 5 inches. They're usually popular among kids and college students living in dormitories as well as adults who prefer lying down on the floor.
The majority of futons and floor mattresses on the market at the moment range between 2-5 inches and thus fall under this category.
Low-profile mattresses can also come in handy when looking for a sleeping surface for outdoor environments such as camping. No wonder many air mattresses on the market come with heights of 5 inches or under.
Remember, while kids may get absolute comfort from sleeping on low-profile mattresses, the same cannot be said for many adults. This is especially true for those of us with a few extra pounds.
The Better Habitat CertiPUR-US Sleep Ready Mattress from Amazon is my go-to option for sleeping on the floor or camping. It is easy to unclip and roll-out for sleeping and the 3-inch waterproof memory foam provides comfort while reducing joint pain.
Thin Mattresses
If you're looking for an affordable memory foam or latex mattress, this is the typical range to target during shopping. Many adults of average weight report experiencing a decent level of sleep on these mattresses. 8-inch models tend to be the most popular on the market but you can find a 6 or even 7-inch by looking hard enough.
Thin mattresses are usually popular in guest bedrooms and other areas where they're seldom slept on. Backpacking hostels and budget hotels may also rely on models 8 inches or under to provide cheap accommodation.
Additionally, these mattresses are popular among those with extremely tall beds. For instance, if you own a bed raised 20 inches from the ground, a thin mattress may be the way to go.
On the contrary, if you've packed on a few extra pounds, you may have to seek a much thicker mattress.
The Best Price Mattress 8-inch Memory Foam Mattress and 7.5-inch Box Spring Set from Amazon has transformed my sleep quality since I discovered it 4 months ago. I now enjoy the most rejuvenating and muscle-relaxing rest every night with no pressure points at all.
Standard Mattresses
These are mattresses ranging from 8-12 inches thick. A high percentage of mattresses available for sale today fall within these dimensions.
Whether you prefer coiled springs, latex, memory foam, or hybrids, you should have no problems finding a standard mattress. One of the main characteristics of standard mattresses is their multiple-layer construction. They typically come in 2-5 layers depending on the brand and model in question.
As a result, their price tags are usually much higher than their thin and low-profile rivals. The good news is that the majority of sheets and bedding on the market have no problems fitting mattresses of up to 12 inches thick.
My girlfriend swears by her Sweetnight 12-inch PilllowTop Memory Foam Mattress she bought from Amazon through my recommendation last month. It feels amazingly soft yet provides memorable support and amazing comfort for both of us every time I sleep over. Seriously, you should check it out.
Medium-Thick Mattresses
While 12-inch mattresses can offer comfort for most people, that level of thickness may be inadequate for slightly overweight folks. Even if you're of average build but looking for amazing cradling especially during the night, a 16-inch or even 18-inch model can be a worthy investment.
Medium-thick mattresses can also be a great choice for those with low-profile beds which may be difficult to get in and out of. Fortunately, you can find virtually any type of mattress within this range.
However, note that the most expensive models found in showrooms and other brick and mortar stores fall within the 12-20-inch bracket.
If you're looking for a huge bargain during Black Friday or other traditional promotional periods of the year, medium-thick models may be the perfect ones to target.
Super-Thick Mattresses
Looking for a mattress that is fit for a king? You may have to look at the super-thick mattress types. These are models 20 inches or thicker and can be a status symbol for those who live in castles, palaces, and other opulent accommodations.
Finding a super-thick model can be a Herculean task since they're usually not available on the open market. As expected, be prepared to pay a premium to enjoy the benefits these models provide.
Factors to Consider When Choosing the Thickness of Your Mattress
The wide range of options available can make it hard to settle on the right thickness during mattress shopping.
There's no one-size-fits-all solution so it is up to you to decide the right fit for your needs. Here are a couple of factors you should consider to increase your chances of choosing just right.
Comfort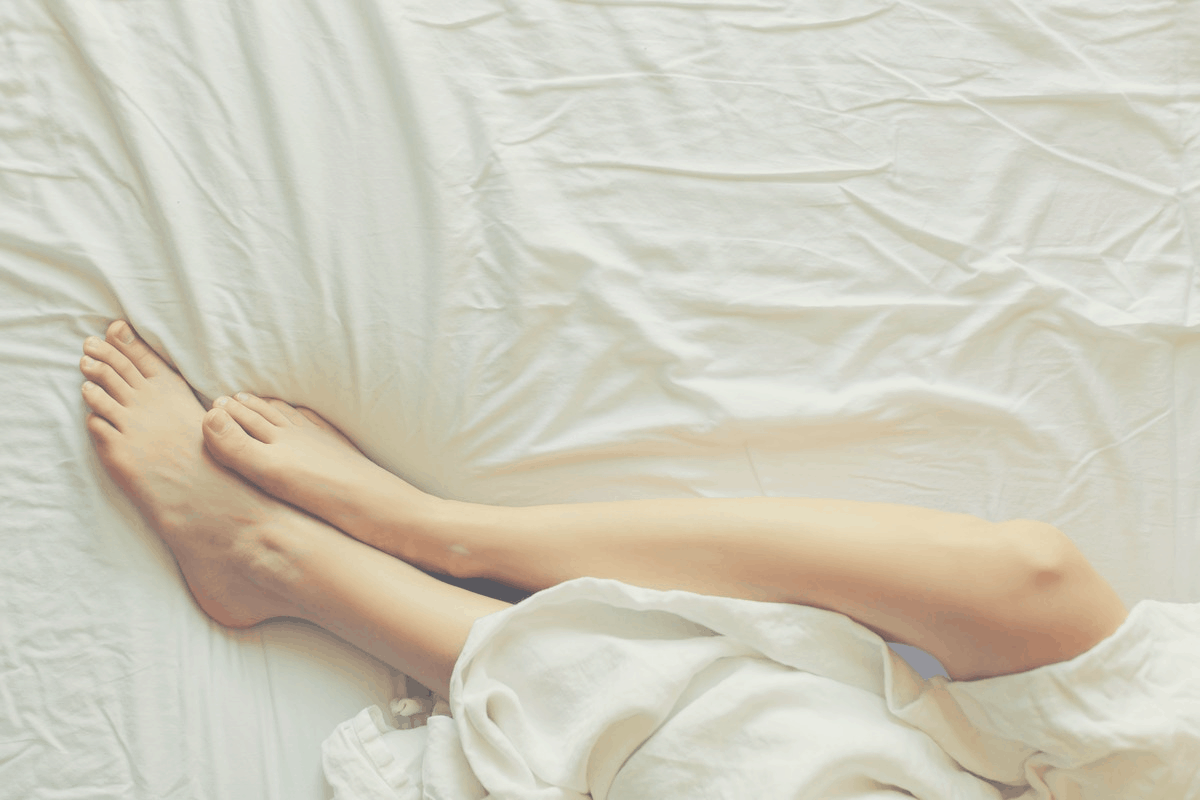 Like most things in life, comfort is relative when it comes to mattresses. While one person may be comfortable on a 10-inch mattress, another may require nothing less than a 14-inch model.
The sleeper's body weight is one of the most important determinants of comfort. Lightweight folks usually have modest requirements in terms of mattress height with regards to comfort. This is because their bodies exert minimal pressure on their sleeping surfaces.
Heavyweight sleepers, on the other hand, may thrive on relatively thicker mattresses because they usually offer the right level of support to ensure superior comfort.
Sleeping Position
What is your favorite sleeping position? Whether you lie on the sides, back, or stomach be the key to determining the right mattress height for you.
Typically, the thicker the mattress, the higher its firmness level and vice versa. If you want a softer mattress, you may have to settle for a model with average thickness.
For instance, most side sleepers prefer soft mattresses that protect their legs from sinking in too deeply during the night. Even if you're overweight, choosing a 16-inch model, for instance, can result in excessive pressure on the knees and joints leading to pain in the morning.
Health
Some medical conditions can make it difficult for patients to enjoy lying down on anything less than super thick mattresses. Your doctor may advise you to avoid sleeping surfaces that can put too much pressure on the joints and other delicate areas.
Such conditions can also increase your need for superior cradling comfort which is typically provided by the thicker mattresses.
A couple of delicate conditions for which you may need to seek thick mattresses include:
If you're unsure of which mattress thickness may work best for you, reading customer reviews on Amazon can be a smart idea. Many customers give detailed first-hand reviews of their experiences with particular mattresses.
It is not uncommon to come across consumers revealing pre-existing conditions that may have hampered their sleep in the past and how they gained relief from a particular mattress.
If thousands or even hundreds of verified buyers are giving raving reviews of a particular mattress, it is time to pay attention. You can delve deeper by finding out whether those reviewers are of similar body weight as you to help you narrow down the options.
Bed Height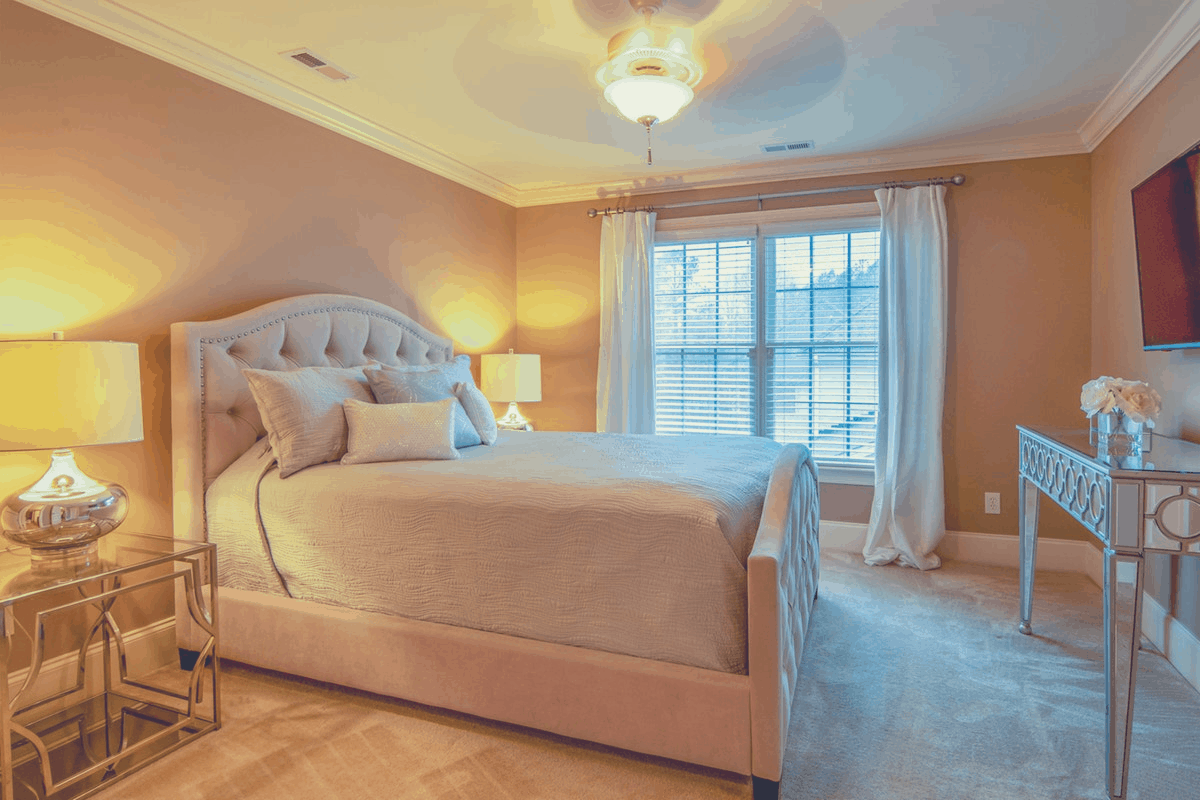 The height of your bed can have an effect on which mattress thickness to choose. The most comfortable bed heights allow you to sit firmly with your feet touching the ground. Such beds should also allow easy getting on and off which can be vital for pregnant women and those recovering from injuries and accidents.
Ideally, you should be able to get in and out of bed with ease. Senior citizens with bad knees can also benefit from choosing mattresses of the right height in combination with their bed heights.
Don't forget to consider the height of box springs and other mattress foundations that form part of your bedroom setup.
If you end up with a bed that is too high from the ground, you can always make the necessary adjustments. This can bring the overall height to levels that can make you more comfortable again.
Mobility Issues
Do you rely on wheelchairs or mobility scooters to move around either temporarily or permanently? If yes, the right mattress thickness can be critical to your comfort.
It is important to choose a model thick enough to allow easy movement from your bed to the wheelchair and vice versa. The mattress should also exert minimal pressure on delicate joints and body areas to prevent aggravation of any existing conditions.
More often than not, those with mobility issues thrive on mattresses that strike a balance in terms of height and comfort. Extremely thin models can be hard on the joints and other body areas. On the other hand, extra-thick models may sink the sleeper's body excessively into the mattress which can make getting out of bed stressful.
Frequently Asked Questions
Here are answers to the most frequently asked questions about mattress height. Hopefully, you'll find these answers helpful during your search.
What is the ideal height of the bed from the floor?
The ideal height of the bed from the floor for the average person is 25 inches. This should allow your feet to touch the floor comfortably while sitting on the edge of the mattress.
What is the ideal bed height for the elderly?
The ideal bed height for the elderly can range from 20-23 inches. Since senior citizens may be prone to falls, their beds should be a bit lower from the floor compared to others.
What bed size should I get for my height?
The best way to determine the right bed size is to know your height in inches and add about 6 inches to it. Thus, you should target a King size or California King size if you're over 6 feet.
Is a 12-inch mattress thick enough?
The average thickness for a mattress is 10-12 inches. Thus, 12-inch mattresses should be more than comfortable for the majority of people.
What is the best mattress thickness for heavy people?
The best mattress thickness for heavy people should be at least 12 inches. If you're over 300 pounds, you should target 14 or 16-inch models.
Conclusion
Height is one of the most vital things you cannot afford to get wrong when you're in the market for a brand new mattress. Failure to choose the right one can soil your sleeping experience and lead to regular nights of tossing and turning.
It is important to take into account the factors outlined above to help you choose right. If in doubt about whether a particular model is thick enough for your sleep, you can read what other customers are saying about it online. This can give you a good idea of which thickness to target especially if you suffer from any delicate medical issues.